Planning a vacation in Nuremberg with your kids? It can be a wonderful experience!
Nuremberg with children is always worth a trip – you can fine unique art, culture, and many activities for kids.
Theatre
Nuremberg is a stronghold for children's theatre. There are several theaters that offer a special program for children. And what child doesn't love fairy tales, fantastic tales about princesses, knights, and dragons? In the Salt + Pepper Theater, plays for children and adults are staged with figures. In the Mummpitz and Rootslöffel theaters, on the other hand, children of pre-school and primary school age perform plays. Another institution in Nuremberg is the Theater Pfütze, which also offers a theater program suitable for children
In addition to the special children's theatres, there is also the U18 program series of the Nuremberg State Theatre. This aims to introduce young audiences to art forms such as ballet and opera at an early age.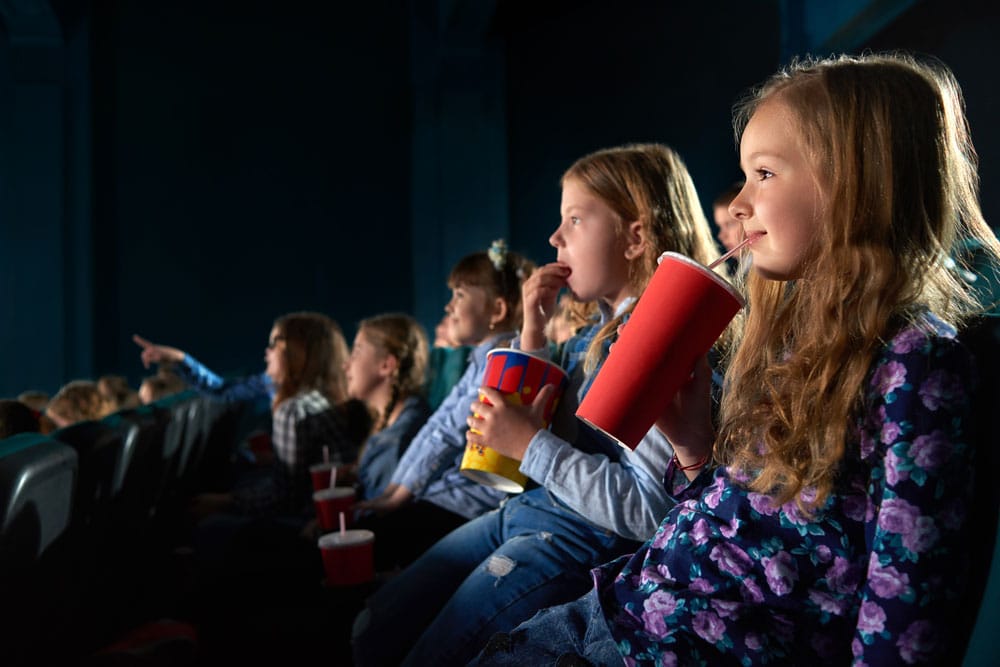 Airtime Trampoline Park
The trampoline park in Nuremberg is not only great fun for children, but also for you as a "caretaker". Young and old can jump in the square like a bouncy ball, do somersaults and even perform basketball dunks. Just like in physical education at school, you can throw yourself at dodgeball or play a football match on a giant trampoline. If you dare, you can jump into a pit filled with foam.
Large air cushions and well-sprung trampolines ensure that you land softly. For professionals there is a specially developed half-pipe where you can try out tricks. 
Airtime Trampoline Park address is: Klingenhofer 70.
Opening hours: Monday – Friday 10 am-10pm, Saturday 9am – 10:30pm , Sunday 9am – 10pm.
Kristall Palm Beach
You can find spa and fun at the Palm Beach in Stein. The highlight for children is of course the huge slide landscape. No fewer than 14 slides with names like "Space Center" or "Future World" make time fly by in no time. This place is dedicated for children, which enjoy every moment there. Looking for flights to your Nuremberg vacation? This place can speed up your decision!
Kristall Palm Beach Spa & Leisure Pool address: Albertus-Magnus-Strasse 29.
Opening hours: Sunday – Thursday: 9am  – 10pm, Friday & Saturday: 9am – 12am.
Tucherland indoor playground
In the north of Nuremberg there is a gigantic indoor playground on 4,000 square meters. Here children can prove their courage in a high ropes course or on a large climbing wall. Or show off your sporting talent at the ball shooting range and in football or table tennis. Even if time is running out here when the weather is bad, there is also a large outdoor area. There is a petting zoo with sheep and goats and even a natural bathing lake. The children can splash in the water or go boating and the parents can relax in sun loungers on the sandy beach. Then you can battle it out in a game of mini golf.
There are also bouncy castles, trampolines, slides, electric racing cars and a ball pool. 
The Tucherland run under the motto "Crawling Alarm" especially for small children under 4 years of age. A delimited area will be created in which the smallest of the little ones can go on a discovery tour in peace. After the visit you can visit the adjacent Tucherhof, which makes adults especially happy. In summer there is a large beer garden with a playground, in winter or when it rains there is a cozy restaurant with a fireplace. There are Franconian specialties, snacks, and ice-cold beer from the stein. 
Tucherland address: Marienberg Strasse 102.
Opening hours: Friday – Sunday: 2:30pm  – 6:00pm.
The ZOO
Nuremberg has one of the most beautiful zoos in Germany. You can watch lions, monkeys, dolphins, and elephants in a spacious area. Thanks to the many shady trees, you can comfortably stroll along the animal enclosures even in midsummer. Dangerous big cats, bickering monkeys or playful penguins: even if the zoo is controversial, it's always nice to be there. In addition to the animals, there are exciting playgrounds for the little ones and cozy cafés and beer gardens for the big ones. A visit to the zoo is particularly exciting in spring and autumn, because then there are bound to be small, cute baby animals somewhere. At the latest when you see the cute four-legged friend, your heart will melt away – no matter how old you are.
There is a lot to see, no matter what the season. More than 4,500 animals from over 300 domestic and exotic animal species live in the zoo in Nuremberg.
Nuremberg Zoo address: Am Tiergarten 30.
Opening hours: Monday – Sunday: 9:00AM – 6:00PM.
Playmobil Fun Park 
Whether it's a pirate ship, a fairytale castle, or the Wild West – here children experience their life-size Playmobil worlds. A knight's castle can be conquered via a climbing wall and enemies locked in a dungeon. Smaller children can feed sheep and goats in the petting zoo or ride a tractor. Above all, girls love the magical kingdom of elves and fairies. Unicorns can be groomed in front of a rainbow and golden crystals can be searched for in magic shells.
Since there is water in many themed worlds such as Westernstatt or the pirate ship, the Playmobil Fun Park near Nuremberg is also suitable for hot temperatures. If the weather is bad, there is a huge indoor playground with a mirror labyrinth, a climbing garden, slides and, of course, Playmobil figures. If you can't get enough, you can save money with a season ticket and come here almost every day. Or you can stay overnight in the associated hotel. 
Your vacation with kids in Nuremberg must include visiting this place!
Playmobil fun park address: Brandstätter Strasse 2-10.
Opening hours: All week 9AM – 6pm.