Crete – a dream that comes true soon!
Crete is a beautiful mountainous island with streams, rock canyons, springs, picturesque villages and excellent tavernas.
Beside the vibrant towns, a short drive away, you can reach special and authentic villages. 
Another option is to rent a car and go a bit outside the tourist area circle, so you will discover a charming island that provides a lot of local experiences. 
The island of Crete is divided into four main regions: Heraklion – in the center, Rathimno – more west, Chania – west and Lassithi – in the east.
bounded by more than 1,000 kilometers of coastline, it combines dramatic mountains with deep rocky gorges and pleasant golden beaches.
Romantic getaway or laze in Crete? You can have both!
If you're having second thoughts about a Cretan holiday, here are 8 recommendations for places to visit around the island.
Every recommendation – in color, literally.
Agios Nikolaos 
It is one of the largest cities on the island of Crete, the capital of the  Lassithi region.
Agios Nikolaos is famous for its vibrant nightlife along the pedestrian road alongside the harbor and the sea. The city has dozens of bars, tavernas, hotels and shops and an atmosphere of freedom. The town is bustling with life during the tourist season and surroundings as well as many of Crete's most luxurious hotels and villas. In the heart of the city, near the port, lies Lake Voulismeni, around which many of the recreational places are concentrated.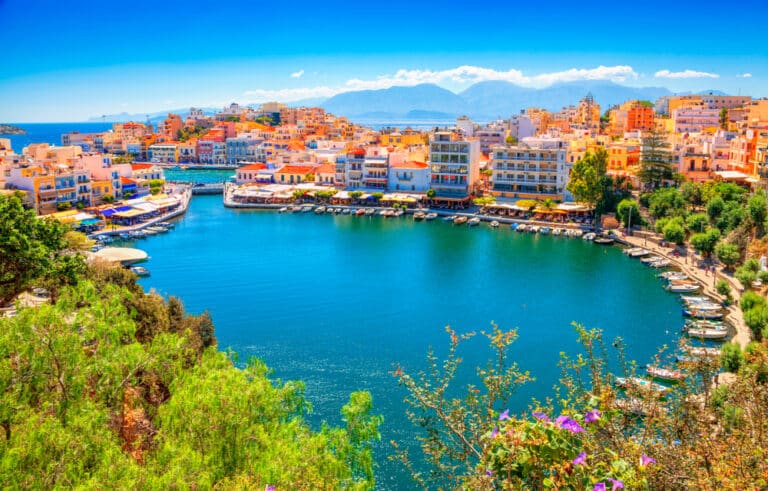 Koufonisi
There are several small islands around Crete, Koufonisi is one of them. The small island lies south of the southeastern tip of Crete.
It is a magnificent place that offers quietness, clear turquoise waters and the possibility of a pleasant cruise, which departs from the town of Gallos cases in the south of Crete.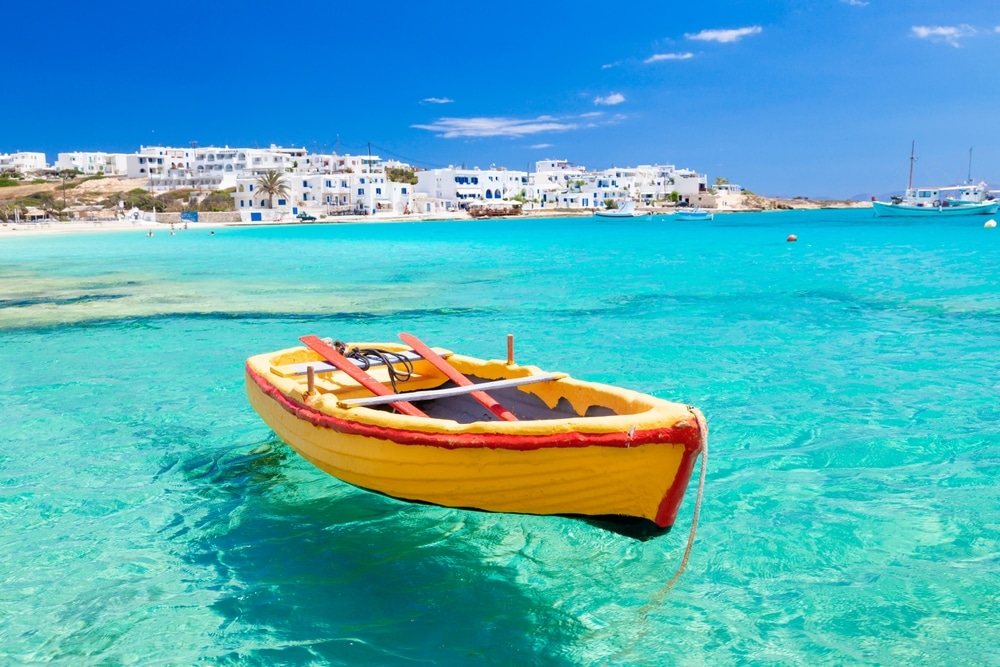 Heraklion
Heraklion is the fourth largest city in Greece and the largest and most central city on the island of Crete. 
It is a colorful city, brimming with tavernas and bars, with a fine nightlife . The city also has markets, museums, a charming and bustling fishing port with fish and seafood restaurants alongside a lot of joie de vivre. The seaport of Heraklion is connected by sailing connections with the islands of Santorini, Paros, Naxos, Ios and with Piraeus. Every day there is at least one voyage from Piraeus to Heraklion and at least one hovercraft from Heraklion to Santorini, Ios, Naxos and Paros.
In the western part of the city, there are several hotels right on the beach, so you can also enjoy a beach holiday in an urban atmosphere and nightlife.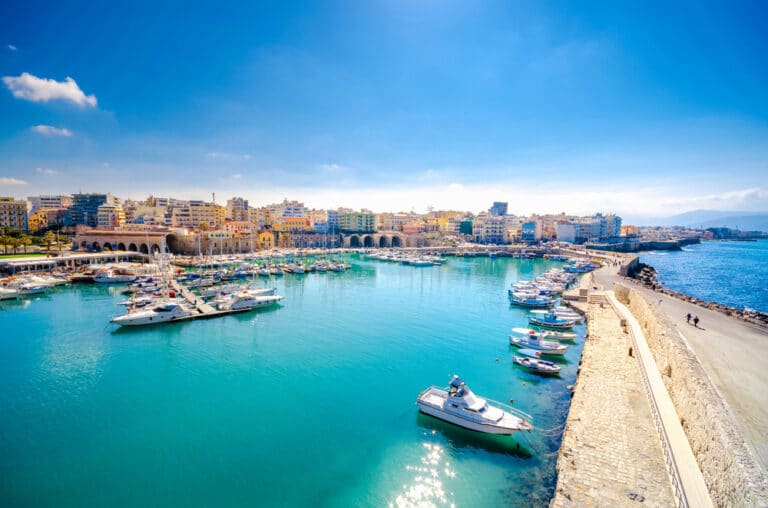 Hersonissos
The small town of Hersonissos is convenient for those looking for a lively destination, tavernas, beaches and proximity to the airport.
It has good resorts and diverse hotels, all within half an hour's drive of Heraklion Airport.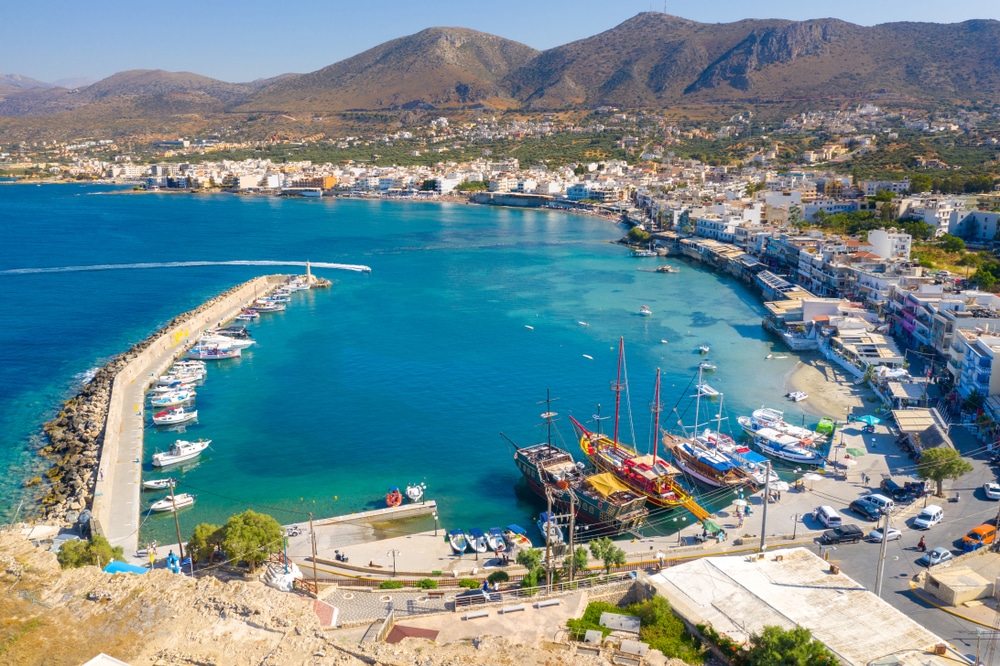 Malia
Malia's name precedes her among young people who come to party until dawn. 
In Malia you can find a wide range of hotels and in fact also some good resorts – where you can enjoy a private beach – beach parties, bars and clubs, if you're here to party –  this is the perfect place for you!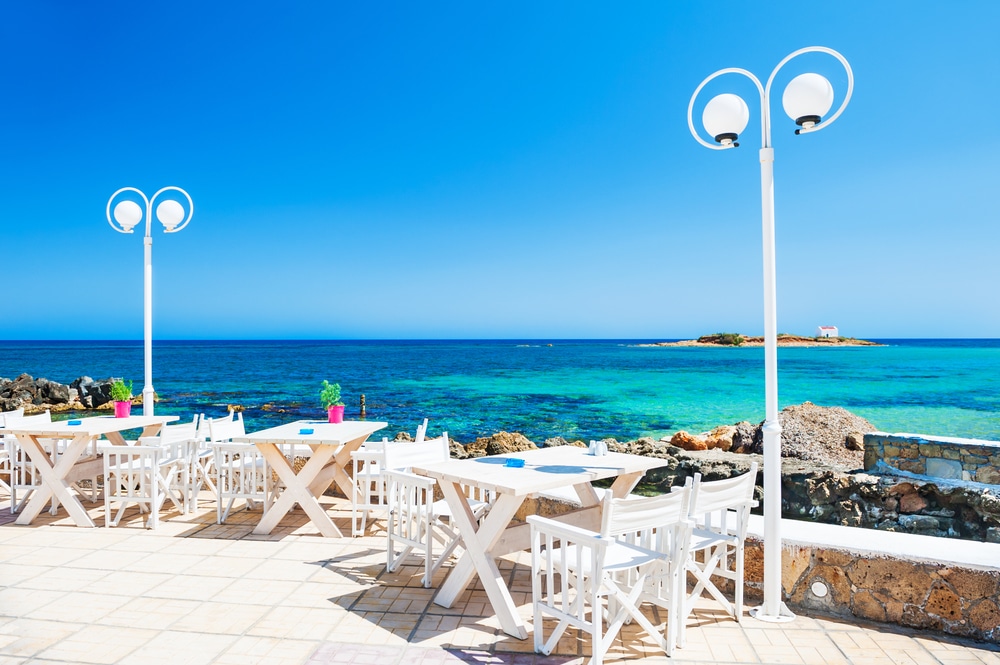 Town of Plakias
Plakias is a 2 hour drive from Heraklion International Airport. Alongside the sandy beach you can find a variety of tavernas and cafes, hotels and diverse hiking options in the surrounding area. The famous Palm Beach is next to the town and can be reached by boat with a boat leaving from the port of Plakias.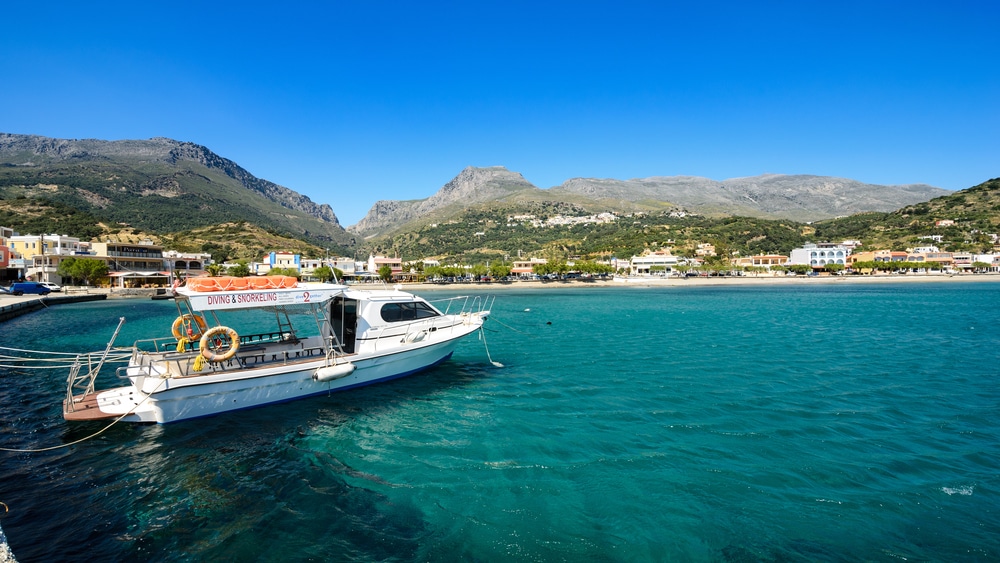 Chania
Chania is the largest city in western Crete, considered one of the most beautiful and interesting in the Mediterranean basin.
The old town is charming and colorful, strolling through its alleys is a real experience, reaching the market and finally the ancient Venetian port of the city. 
The city offers a variety of charming boutique hotels and more places to stay, with the beaches surrounding Chania being wonderful. 
Chania  makes an excellent base for excursions and in particular for travelers to the famous Samaria Mall.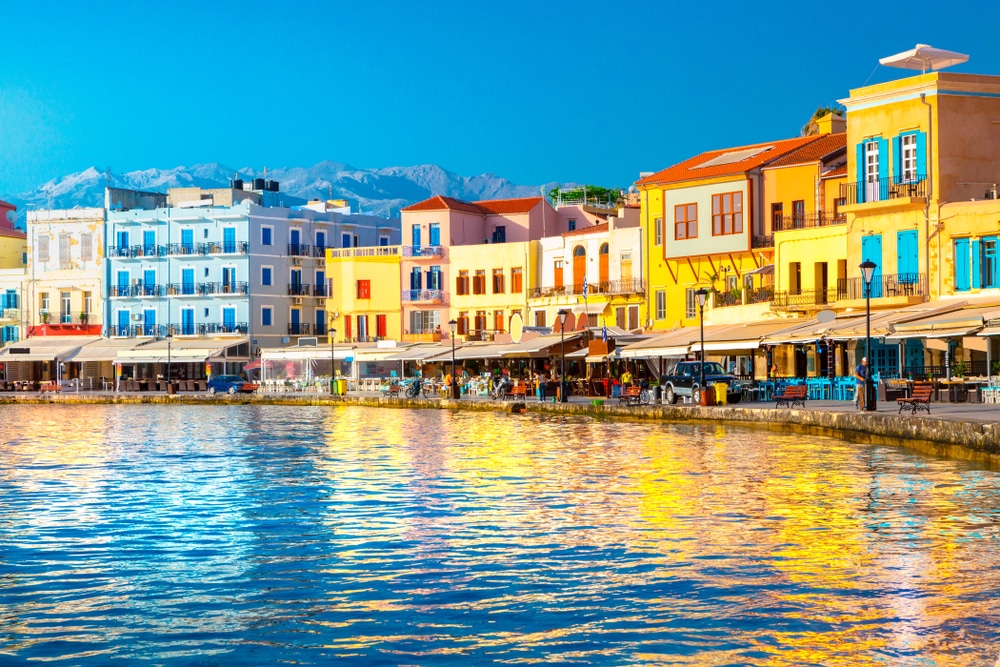 Loutro village
The picturesque village of Loutro lies on a small bay in the south of Crete and access to it is by boat. It is recommended to take the cruise from the town of Hura Sfakion. There are a number of authentic tavernas on the waterfront and a great little bathing beach. 
There is also a lovely hiking trail that takes about 2 hours, you can also walk only one direction, and the other direction when sailing, the route runs between beautiful coves and bathing beaches and the famous is "fresh water" beach, recommended for lovers of hiking trips.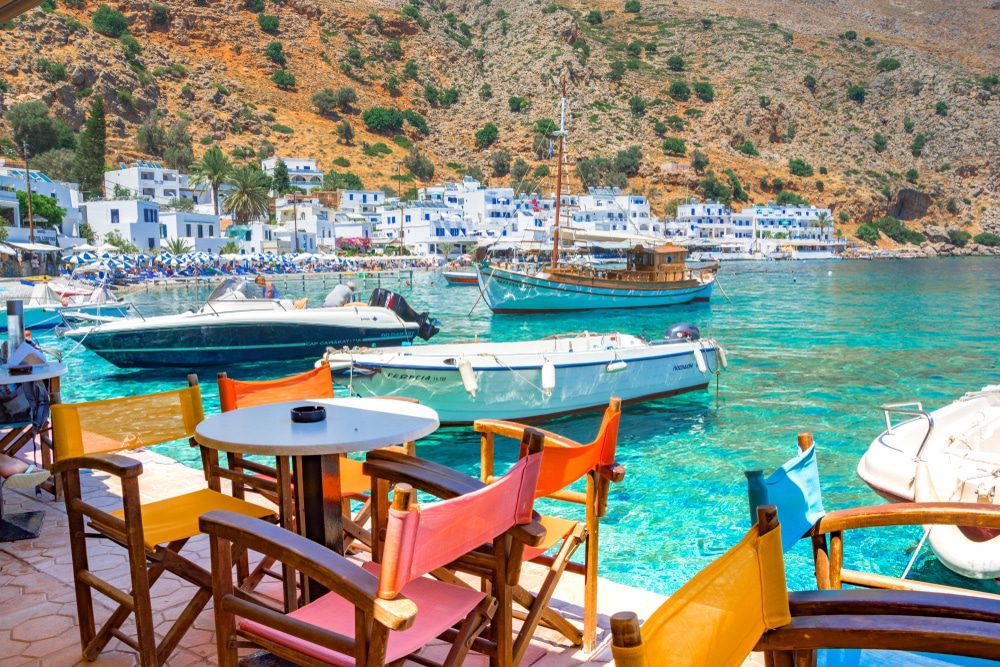 Holiday in Crete with children – top attractions
Crete is one of the most common destinations for families from Israel.
Are the kids with you?
It's important to know in advance where to go with them, in order for them to enjoy every moment of their vacation.
Here are 10 recommendations for places to hang out for kids of all ages, great enjoyment guaranteed!
Children's Water World
The aquarium of Hersoninus has a variety of animals that can be touched – a kind of living corner. There's another aquarium in Crete called Cretaquarium,
it's actually the largest marine research center in the Mediterranean. It's a great way to learn about ecosystems and different species of animals in the Mediterranean.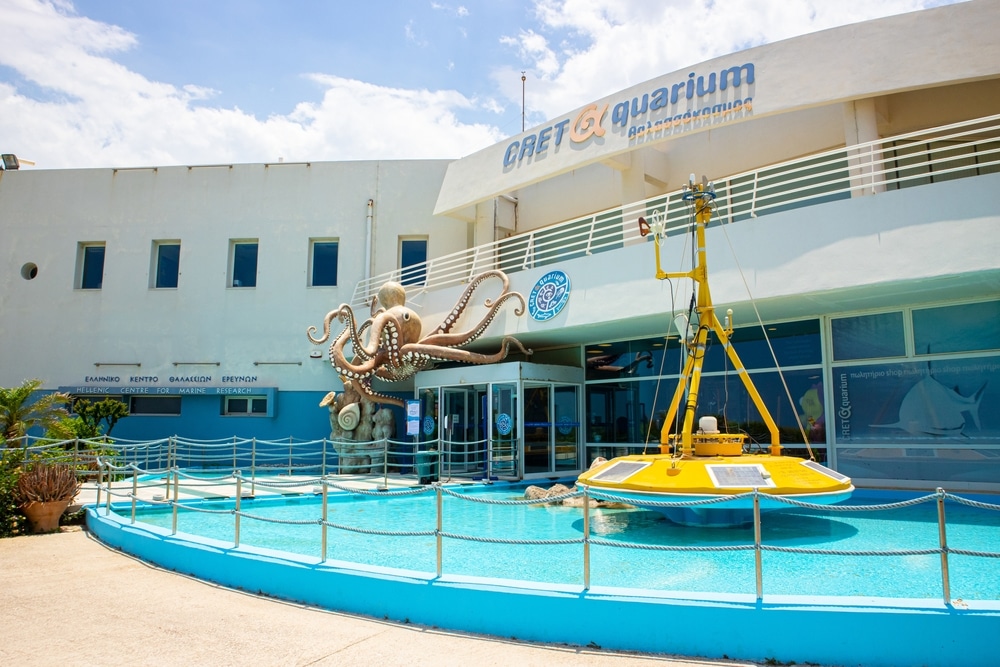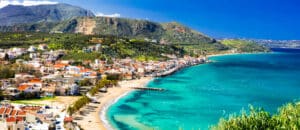 Vacation in Greece is one-of-a-kind experience, and how easy it
read more »

Introduction to Athens Athens is the capital of Greece and
read more »
Knossos Palace
The beautiful palace was built during the Bronze Age near Heraklion. The palace is considered the most important archaeological find in Crete and is linked to a lot of stories from Greek mythology. You can travel alone or join a guided tour.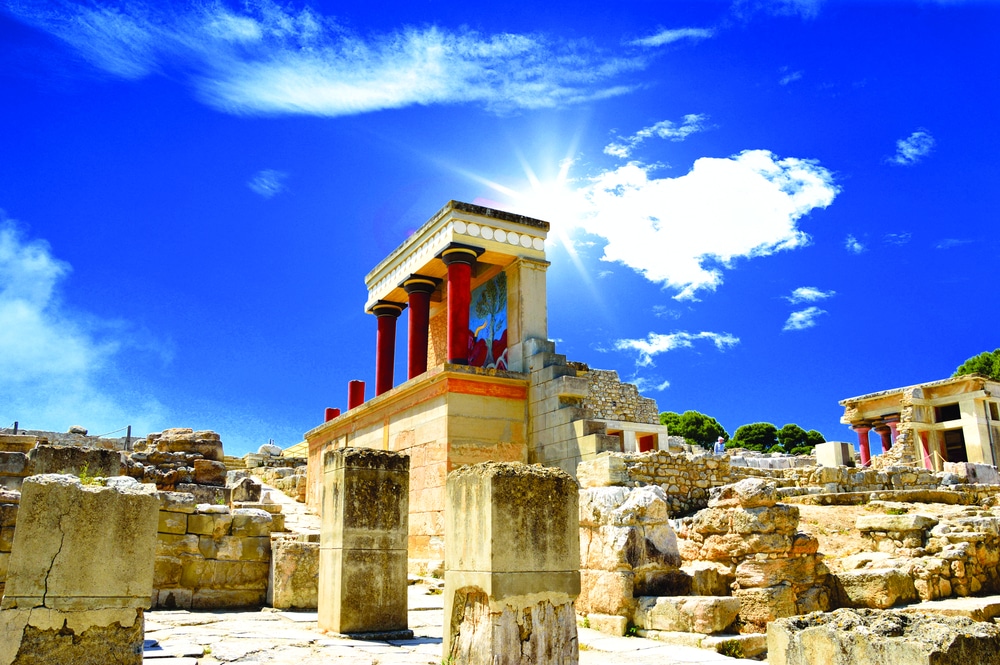 Cycling
There are many trails around the island in Crete and you can rent a bike and plan a trip on your own, or join a guided tour. 
Bicycles can be found for children from the age of 7, and for toddlers a chair can be rented for your bike.
Old Town of Chania Harbor
The famous harbor with the lighthouse offers  many restaurants, cafes and shops along the way and it is a perfect place for a trip with the family. You can even take a cruise on a ship with a clear floor of glass, if the sea allows. It's a great experience for curious kids. 
For those who want to see more, there are also guided trike tours, a sort of three-wheeled segway. Or Segway tours suitable for teenagers.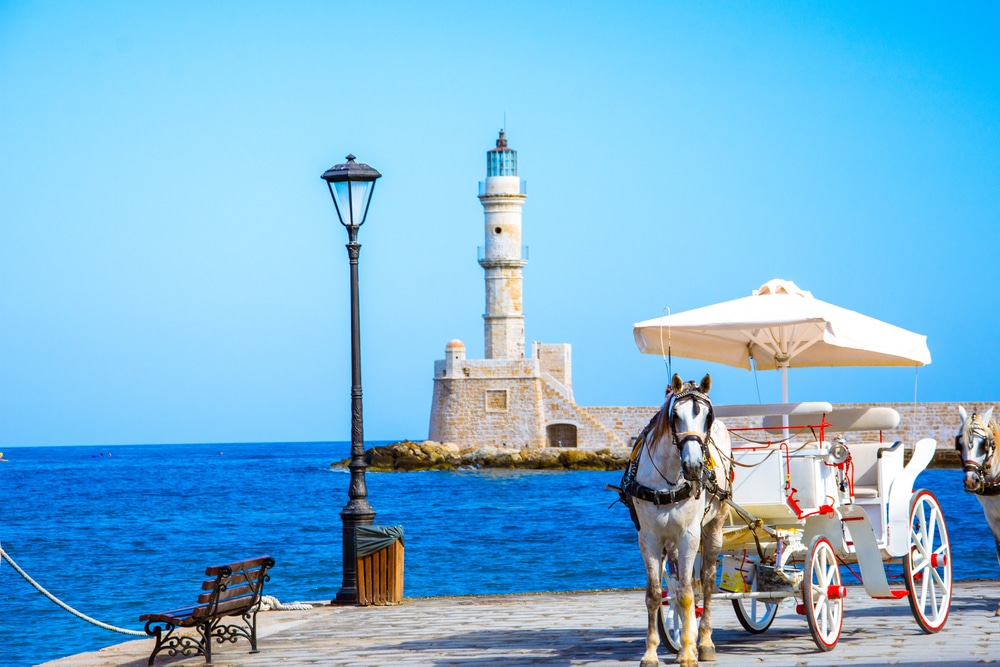 Cool little train
The train runs through fishing towns and olive groves on half-day boat tours to all kinds of parts of the island. Each one stops at special places which make the journey one big and exciting experience.
For those who want to see more, there are also guided trike tours, a sort of three-wheeled segway. Or Segway tours suitable for teenagers.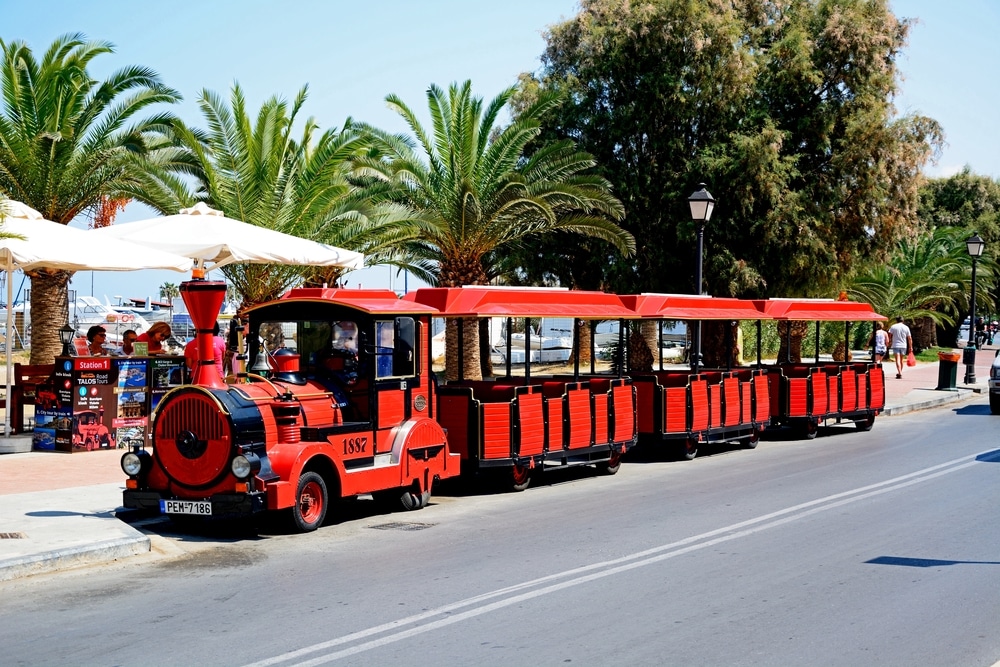 WaterCity Waterpark
This is a wonderful water park which includes playgrounds, slides, lazy river, hot tub and other attractions where you can spend time with the kids in the summer heat. 
It can be spent many hours with the children, a significant advantage in a great sense.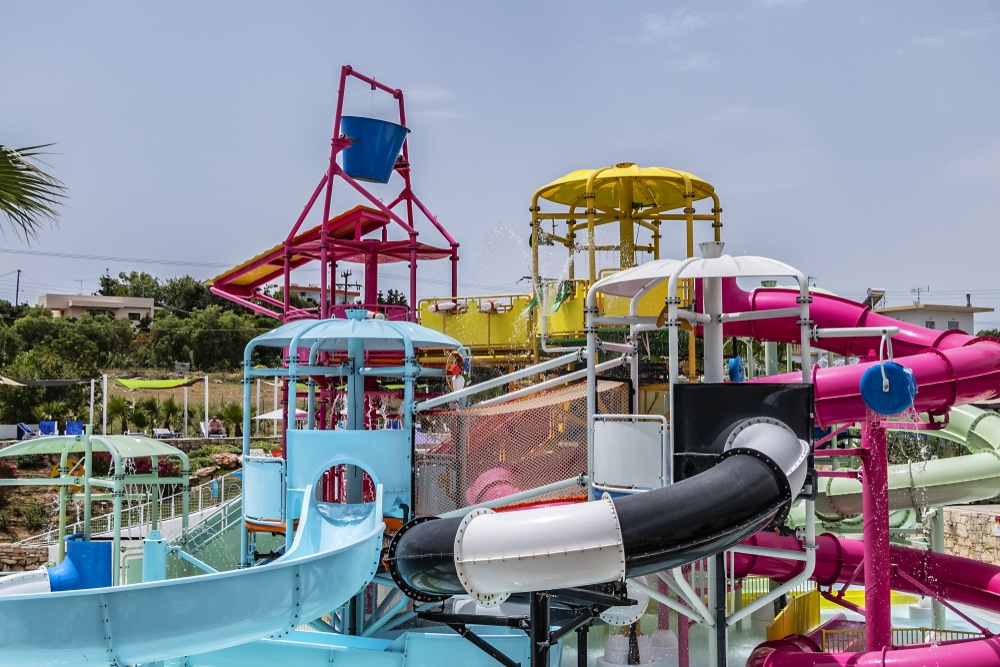 Dinosauria Park 
In Dinosauria Park you can see an installation of dinosaurs and other animals from the prehistoric period
It's important to know that dinosaurs move and make noises. There are performances that teach the children about dinosaurs and the period, and lots of interactive games.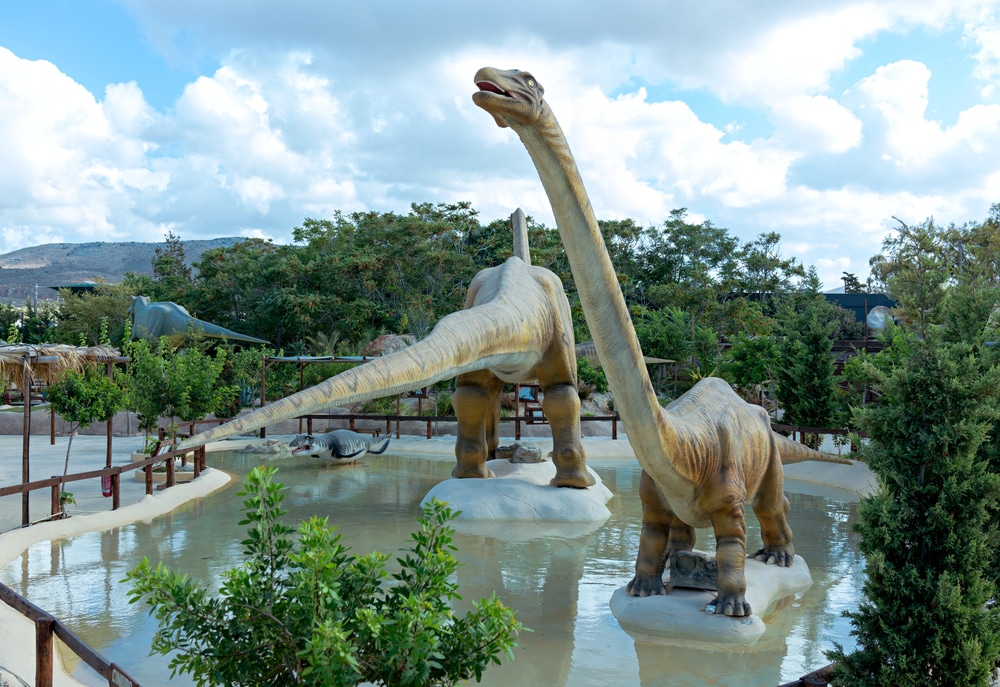 Aqua Plus Waterpark
Aqua Plus is the largest and most popular water park in Crete and is only 5 km from Hersonissos. The park is divided in two, one part for older and older children, with extreme attractions, and another side for younger children with attractions tailored for them.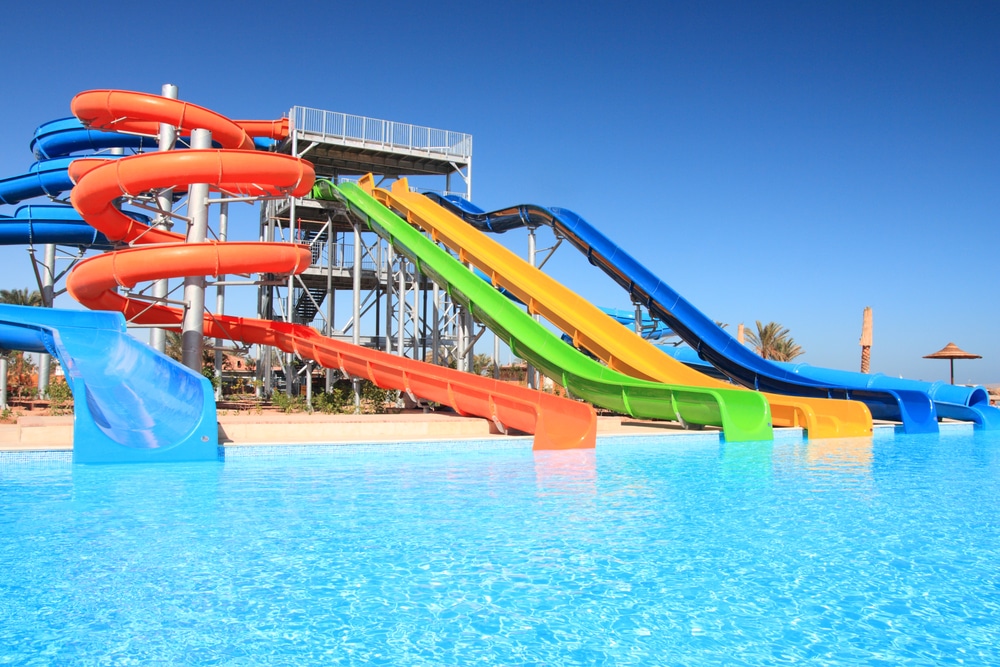 Dikteon Dripping Cave
One of the most famous caves in Crete is the Dikteon cave. At the entrance you can see lots of birds of all kinds when inside the cave there are also bats
Legend has it that the goat Amalthea raised Zeus in this cave. Another version claims that this is where Zeus took the goddess Europe after he snatched her from Poynicki. You can also take part in guided trips.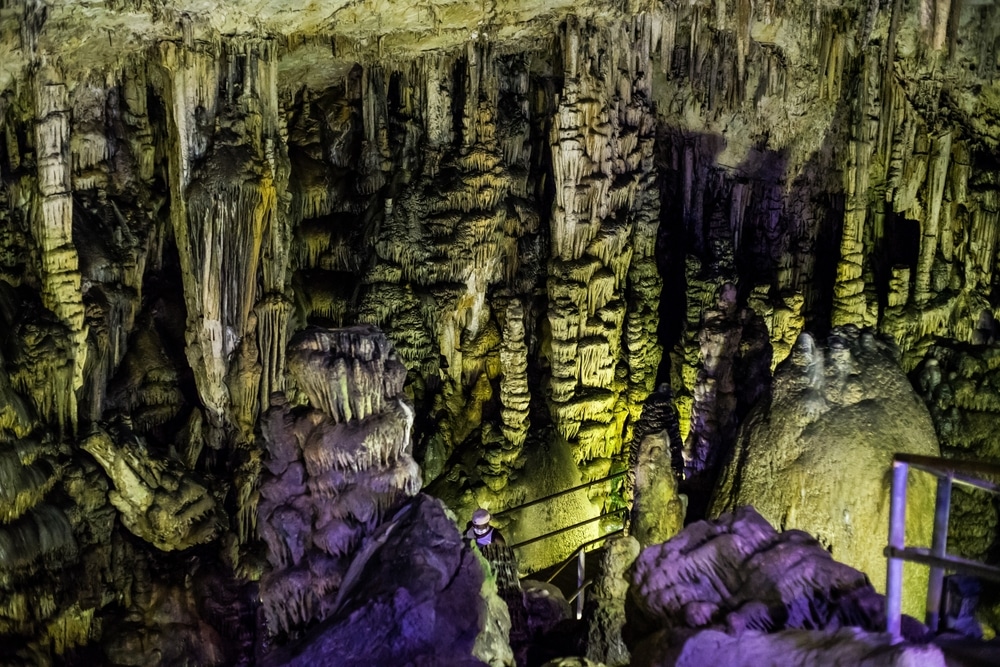 Pirate Ship Cruise
This is a unique cruise that upgrades the resort experience for children.
Many activities include searching for the pirate flag, balance exercises (walking on a plank), racing in a sack of potatoes, "wars" with water pistols and more. The crew is dressed like pirates to give the full experience to the children. The ship is moored at Almyrida Beach and Loutrak Beach, and anchored at Marathi Beach for two hours.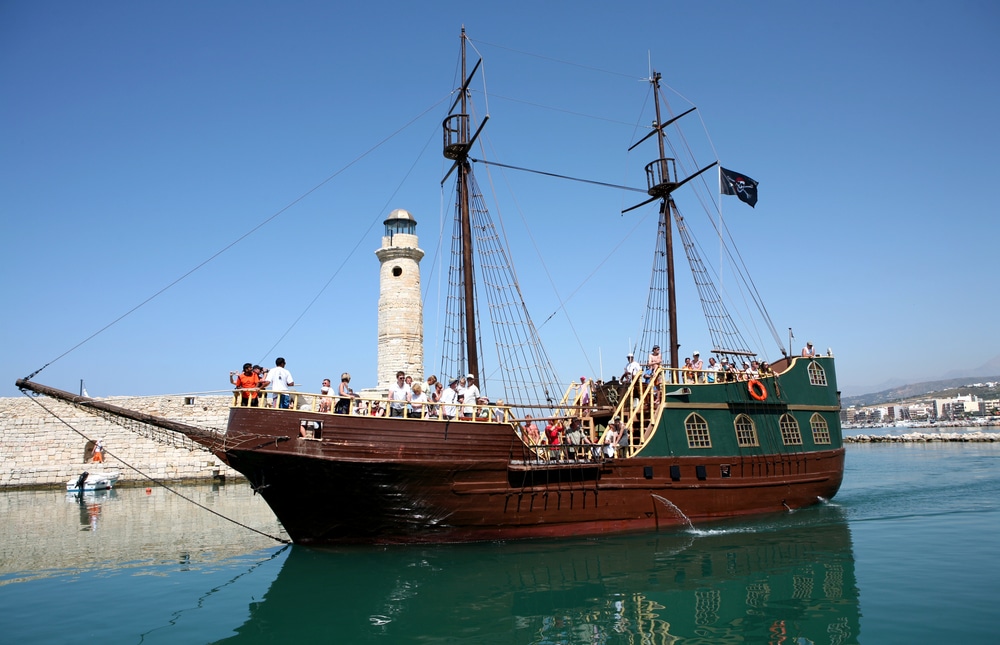 You might also be interested
Vacation in Greece is one-of-a-kind experience, and how easy it is to get there? Well, flights to Athens are quite frequent. Here …
Introduction to Athens Athens is the capital of Greece and the country's cultural, political, and economical hub. Birthplace of renowned artists and …