Winter Getaway: Cheap flights from Cyprus to Dubai!
As the temperatures in Cyprus begin to drop and thoughts turn to a warm and exciting getaway, it's the perfect time to start planning your next adventure.
But where should you fly for that much-needed dose of warmth and relaxation?
Look no further than Dubai. With direct and budget-friendly flights take you there in just four hours, your next vacation can begin soon.
What is the best way to fly to Dubai?
When it comes to affordability, TUS Airways flights stand out as the best choice. 

Dubai: What should you know?
Flight Time:

A short 4-hour flight from Larnaca to Dubai

Time Zone:

Dubai is 1 hour ahead of Cyprus, minimizing jet lag

Iconic Skyscraper

: The world's tallest building is a must-see

Tax-Free Shopping:

A tax-free shopping paradise

Cultural Heritage:

Museums, historic sites, and cultural heritage

Delicious Cuisine:

Mouthwatering Middle Eastern and international cuisines

Year-Round Sun:

Sunny weather, perfect for outdoor activities

Family-Friendly:

Attractions and activities suitable for travelers of all ages

Desert Adventures:

A paradise for desert safaris and dune bashing

Luxury Experiences:

Luxury resorts and spas of the highest quality
UAE's Visa Q&A for Cypriots
Hassle-free entry: You will get a visa on arrival. At Dubai International Airport, Cyprus passport holders can obtain a visa upon arrival in a seamless and straightforward process.

Up to 30 days stay. There's plenty of time to explore the exciting attractions Dubai has to offer.


A UAE embassy or consulate can help with tailored guidance. In case you are planning a longer stay or need a specific visa, it's best to check with the relevant authorities. A UAE embassy or consulate can provide you with personalized guidance for a worry-free trip.
When it comes to choosing where to stay in Dubai, the options are as diverse as the city itself.
Dubai offers a variety of accommodation options to suit every traveler's preference and budget. Whether you're seeking the luxury of 5-star hotels with stunning views of the city's skyline or the comfort of boutique hotels in charming neighborhoods, Dubai has it all. 

Find your ideal hotel in these areas: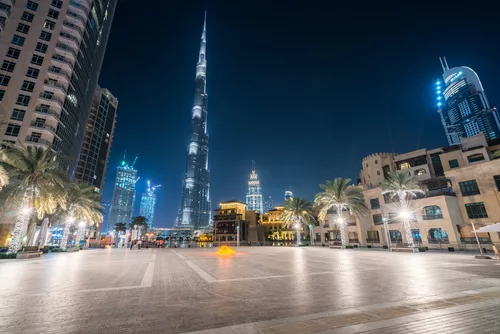 This area is home to iconic landmarks like the Burj Khalifa and Dubai Mall, making it a prime choice. This area offers luxury hotels, fine dining, and shopping options, as well as spectacular views of the city skyline at night.
Known for its stunning waterfront views and vibrant atmosphere, Dubai Marina is another area of top choice. It offers a variety of luxury hotels, dining options, and access to stunning beaches.
 This artificial island offers luxury resorts and hotels with private beaches. Travelers seeking a luxurious beachfront experience love it! Known for its pristine sand beaches and high-end hotels, this is a popular destination for those who want to enjoy the shoreline and water sports.
Close to the airport and traditional souks, Deira has a wide range of accommodation options.
 A unique area for staying, Dubai Creek offers a range of heritage-style hotels and many opportunities to learn about the city's past.
Why is winter the best time to visit the UAE?
Ideal Climate

: Dubai's winter offers pleasantly mild to warm temperatures.

Outdoor Adventures:

Enjoy outdoor activities and cultural experiences.

World-Renowned Attractions:

Dubai boasts famous landmarks and attractions.

Inviting Haven:

Dubai in winter is an inviting destination to soak in the sunshine.
Must-Visit Attractions in Dubai
Even if you're not checking in as a guest, the Burj Al Arab is a must-visit for its sheer grandeur.  The Burj Al Arab is not just a hotel; it's an architectural masterpiece and a symbol of Dubai's opulence. This iconic structure stands proudly on its own island, shaped like the sail of a ship, and is often referred to as the world's most luxurious hotel.
Location: Jumeirah Beach Road

Dress code: smart-casual to formal attire.

Reservations: book in advance.
The World's best shopping spots (tax-free)!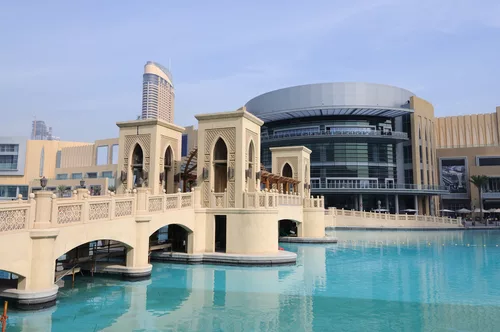 For shopaholics (but not only!) it's a dream come true! Offering everything from high-end boutiques to international brands. The Dubai Mall is not just a shopping center; it's a colossal world of retail therapy, entertainment, and dining. It's one of the largest malls globally and boasts an impressive array of attractions.


Location: Downtown Dubai

Don't miss the

Dubai Aquarium

and the

Dubai Fountain show

in front of the mall.
This is a fantastic shopping mall, but the true highlight is Ski Dubai , an indoor ski resort where you can ski, snowboard, or even meet penguins! The Mall of the Emirates is a colossal shopping and entertainment destination in Dubai, full of stores, dining options, and unique attractions.


Location: Al Barsha, Dubai

Tickets for Ski Dubai as well as equipment rentals are available separately.
Attractions in Dubai you shouldn't miss!
This place is a slice of paradise. It's the perfect place for relaxation and leisure, with pristine beaches and world-class resorts. Palm Jumeirah is an artificial island that resembles a palm tree and is one of Dubai's most remarkable engineering feats. 
Location: Palm Jumeirah

Reservations: Recommended for dining at resort restaurants.
It's the perfect way to end a day of exploring. a magical spectacle that is best seen in the evening when the city's skyline is illuminated. Synchronized water jets, music, and lights create a mesmerizing performance that's a true visual delight.


Location: At the base of the Burj Khalifa in Downtown Dubai

Show Times:

Check here
Enjoy a relaxing cruise along the canal to take in the stunning views of the city skyline. Dubai Marina is a man-made canal city full of stunning waterfront views, a vibrant atmosphere, and modern skyscrapers. It's one of the city's most sought-after residential and leisure destinations.
Location: Dubai Marina

Cruise: Various operators offer canal cruises
a unique glimpse into the city's rich heritage. Dubai Creek is a historic waterway that has played a vital role in the city's growth. It's known for its traditional charm, bustling souks, and the contrast between the old and new Dubai. The area is famous for its souks (markets), including the Gold Souk and Spice Souk, where you can shop for unique treasures.
Location: Dubai Creek

Abra Rides: Affordable abra rides (a traditional small ferry) are available, allowing you to explore nearby creeks.
Are you already eager to plan your next vacation in Dubai? Discover why the winter months are the ideal time to explore this vibrant city.
Short flight durations, rich heritage, delicious food, stunning views, and a wealth of attractions make it the perfect time to book your flight to Dubai with TUS. 
You might also be interested
The current query has no posts. Please make sure you have published items matching your query.