Introduction to Dusseldorf
Welcome to awesome Dusseldorf! The beautiful, historic city, situated on the banks of the Rhine, has something for everyone. From art to fashion to architecture to great food to stunning views, this is truly the place that has it all for anyone at any age!
The best thing about Dusseldorf? It's the ultimate city to walk around. No other city has the potential for endless exploration, not to mention its beautiful riverside walkways. The old town is right in the center of a variety of high-end boutiques, Baroque and modern architecture, internationally hailed art galleries and impressive culinary institutions.
Considered a mecca of arts and culture since the 17th century, Dusseldorf has over 100 art galleries throughout the city, several world-class museums, a world-famous Opera House, plenty of music venues of all styles, and an impressive ballet and theatre. Like the city itself the art scene is a mixture of old and new, celebrating the traditional while embracing new artists and progressive, edgy art.
Some people come to Dusseldorf for the incredible shopping experience! The elite Konigsallee shopping street has the high- end couture of Fifth avenue, NY and the refined appeal of the Champs Alize. It is one of the reasons Dusseldorf is coined the "Paris of Germany". Dusseldorf is full of department stores, concept stores and boutiques for the fashion aficionada in all of us. 
Once again, combining the old and new, Dusseldorf's architecture is exceptional. While the old town is made up of hundred years old buildings, the modern Ghery buildings and the Ko-Bogen are just some of the many outstanding landmarks in this architecture enthusiast' haven. The reconstruction that followed the post-war years allowed for a rethinking of how to make Dusseldorf accessible, modern and extremely commutable.
With TUS AIR you can set off to Dusseldorf at an affordable price, and see for yourself!

How to Get Around Dusseldorf
One of the best things about this city is how organized the transport system is. 
Walk Around: As mentioned above, Dusseldorf is ideal for those who love to wander around by foot. 

The Bicycle Route: Tourists are often surprised at how popular bikes are in this city, even in the rain and snow!

Rhein Bahn: Thanks to the efforts put into rebuilding the city post WWII, Dusseldorf offers a convenient network of trams, buses and trains called the Rhein Bahn. This tourist-friendly system is a time saver as well as an inexpensive means of getting around. You can purchase tickets online, in an information center or over the phone.

The Underground: The city's underground is also a way to travel the city easily. The U-Bahn is clearly marked with large signs right near the steps leading down to its stations. Another perk: children under the age of 6 ride for free.

The Suburban Train: For longer trips and cross-town excursions, these trains are faster than the underground and provide another option. Sometimes these trains are just what you need to get from one neighborhood to another quickly.

The Night Express: this mode of transport is a new addition to the commute services offered by the city. These late-night buses and underground trains serve to accommodate Dusseldorf's night scene. Whether heading back from a party, a show, or a night out with friends- this is the best way to go.

Rent a car: There are several car rental services but take note that a city with so many other options to commute, why worry about parking, getting lost and gas?
Dusseldorf is one of Germany's university towns, including the public university named for German poet, Heinrich Heine among its six universities and 43 English programs.

The city has an oceanic climate which means it doesn't have a lot of snowfall and the summers can be hot but they are not unbearable. 

Situated on the Rhine, the city has a unique wintertime traditional seafood dish of mussels, considered a local delicacy. 

Dusseldorf is home to the largest Japanese population in Germany. Eko Haus is a spectacular Buddhist shrine and a lovely place to visit. The Japanese garden in Nord Park is a beautiful landmark, not to be missed.

Besides good education, the city is known for its good quality healthcare services, good air quality and safe roads. Crime rate is also relatively low.
The Best Time to Visit 
There's no bad time to visit Dusseldorf, as it offers different charms at different seasons. 
| | |
| --- | --- |
| Many visit Dusseldorf's winter holiday season with its fun Christmas markets and much anticipated Carnival holiday which are song and dance traditional German festivities, that begin in mid-November. | Spring is gorgeous here in this nature-clad city, especially if your trip happens to fall on the Japan Day celebrations. The city's beautiful parks fill with an abundance of blooming flowers. |
| Summer is the best time for outside concerts or picnics and walks. As many locals leave the city for vacation, the city is less crowded and has an easy, unhurried vibe. During July the week-long huge fun fair takes place, as well as outdoor movie screenings and outside pubs. | Fall is best for the culture lovers, as the weather grows colder, more theatre events, indoor concerts and shows are available, then any other time of year. It's the best time for museum exhibitions and China fest is also a unique attraction. |
Tour Dusseldorf your way- So many different tour options, so many points of view!
Walking tours: with or without a guide, the best way to see as much as possible is by foot. A guide can take you to the places tourists usually miss, explain the local customs and even connect you with a group of people. If you want a solitary visit, audio tours are available which take you all over the city's landmarks and history and give you the info and insight you want.
Culinary tours: From the bustling marketplace to unique local specialties, getting a taste of the local cuisine is a terrific way of understanding the culture. Dusseldorf is known for its roast, blood sausage and unique cheese, along with many other delicacies.

Segway tours: Ride around the city's beautiful paths, with spectacular views of the river, parks and architecture, along with a guide that shows you every part of the city. These tours are considered a lot of fun, even if they are for 18-year-olds and up.  

Rhine boat tours: A city built around and in water, deserves to be observed from its best angle. Take a boat trip around Dusseldorf to truly experience the magic of this old city.

Brewery tour: This adult-only tour is another unique way to experience a city. Beer is in the blood of Dusseldorf and the many varieties are a sure way to have a fun night.

Instagram tour: A city of breathtaking beauty to inspire and create treasured memories made through the lens, this is one of the best ways to capture Dusseldorf. Finally, a tour even your teenager will get on board with.
Tus Airways is a small Cyprus-based company that treats every passenger as if they were distinguished guests. We aspire to give our clientele a feeling that they are being looked after. Our professional attitude is what sets us apart as we want our clients not just to enjoy the experience of traveling with us, but to remember their trip fondly from the moment they book the flight to the very arrival at their destination.
Though we are an airline with a small fleet, we are indomitable in the important things. Safety is our number one concern and we want our clients to know they are in good hands. Unlike a big airway company, here you are not a drop in the bucket. Each of our clients is treated with class and appreciation. Our team will assist you in every way we can.
Let us show you how easy flying can be!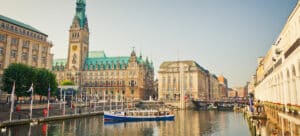 Thinking about taking a trip with your kids to Hamburg?
Read More »
You might also be interested
Thinking about taking a trip with your kids to Hamburg? It can be an unforgettable experience! In Hamburg you will find many …