Paphos is a coastal city located in the southwestern part of the island of Cyprus, and is known as the birthplace of the Greek goddess "Aphrodite". The former port city was one of the most central in the world, covering an area of 18.09 km², 72 meters above sea level, and occupying 47,000 inhabitants. 
Paphos is divided into two parts: the first is Ano Paphos where most of the residents live and most of the government institutions and museums are located, and the second part is the Kato Paphos, which is located near the port and provides a tourist experience that includes a visit to the ancient archeological sites, or a ride on paths overlooking the sea, a visit to tourist points of interest and many accommodation options. You can pass between both sides of the city via St. Paul Avenue (also known as Apostello Pablo Avenue).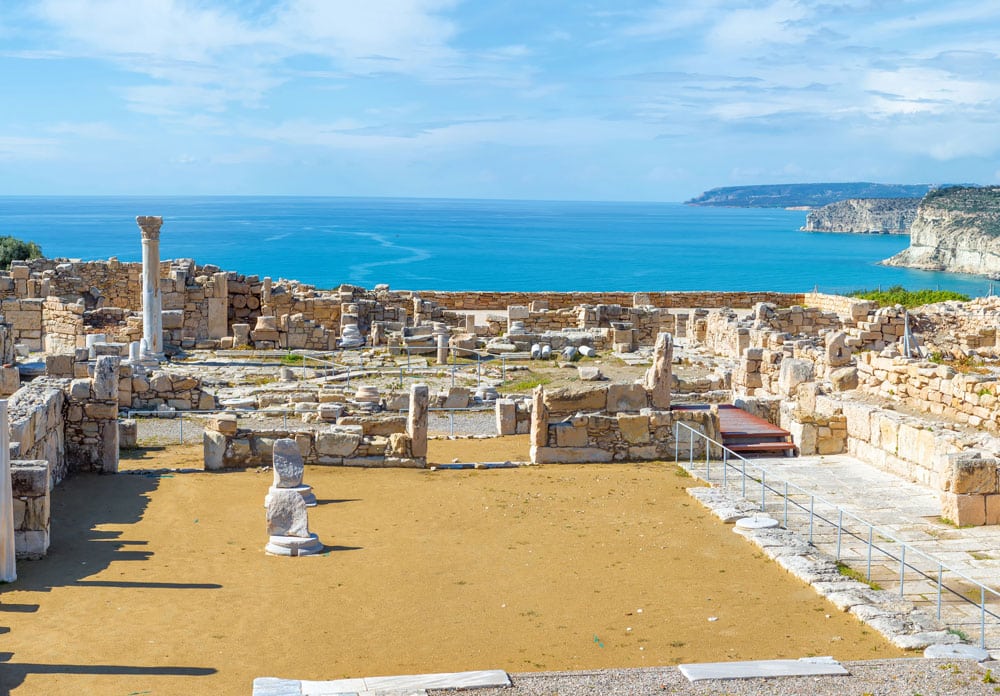 Paphos is recognized as a World Heritage Site, which preserves many treasures including ancient mosaics, royal tombs, the Odeon Theater, the Byzantine Museum, collections of Cypriot antiquities from the New Stone Age to the 18th century, and more. Among the remains of its walls can be found temple buildings and mosaic floors that are considered the most beautiful in the Mediterranean region (and date to the 5th-3rd centuries BC). 
The most famous and recommended sites in Paphos are: Paphos Lighthouse, Dionysus House, Paphos Fortress, the shipwreck at Peyia Beach, the Tombs of the Kings, Aphrodite Rock, and the ancient Odeon, also highly recommended to visit the Paphos port where the sounds of the bouzouki are heard and enjoy a Mediterranean atmosphere with a Greek twist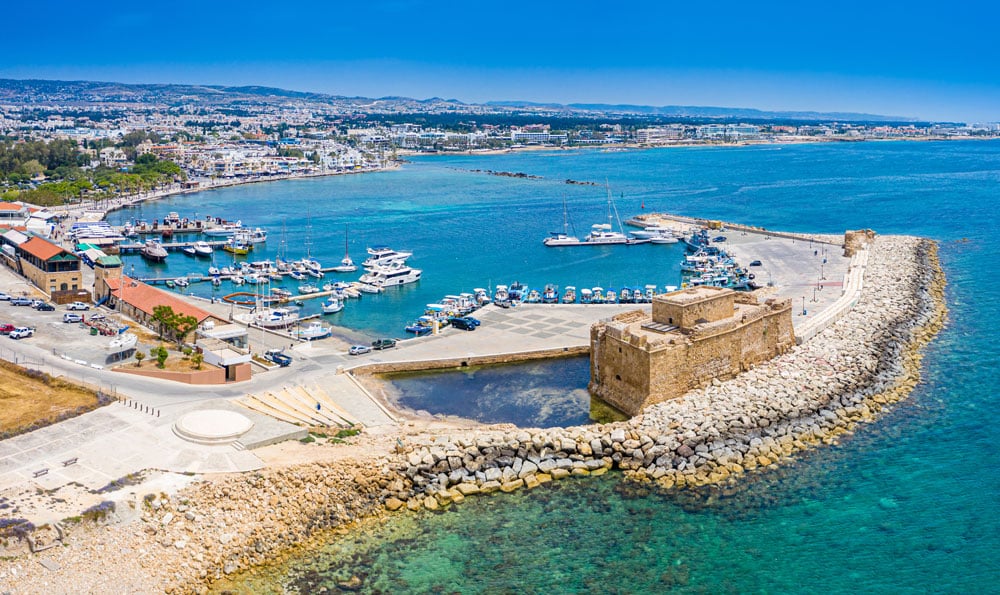 Paphos – all you want to see
Paphos is surrounded by beautiful beaches, ancient sites, options for hiking or horseback riding in nature, and a variety of family activities, and is therefore especially suitable as a "little jump" for a Mediterranean vacation with the kids. Here are some suggestions on how to look or get an appointment for antique items.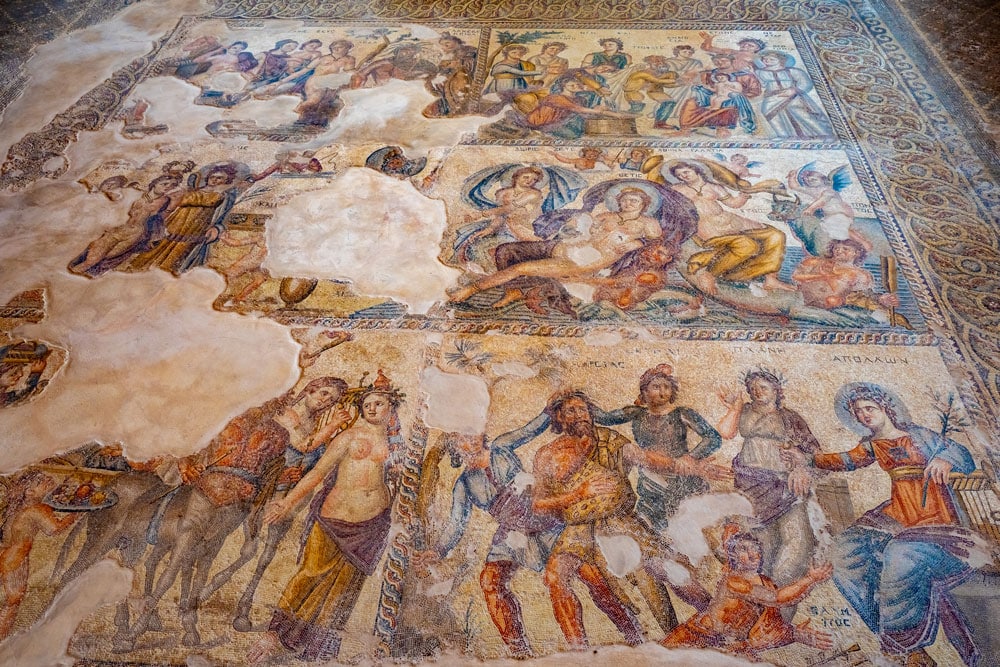 A visit to the upper Paphos
As mentioned earlier, Paphos is divided into two parts – the more touristy side is in the lower part near the port while the more everyday side is in the upper part and is called the upper Paphos. In preparation for its declaration as a European Cultural Center (2017), the Paphos Municipality has invested in a thorough renovation that included cultivating the urban space, creating a space that is pleasant to walk in, improving existing museums, allocating places for artist workshops in the open air and indoors, presenting local art in the outdoor space and establishing modern art complexes, which enrich and add great charm to the prevailing atmosphere on the island. It should be noted that the renovation was done out of the existing extraction, with almost no financial investment, and no establishment of new cultural centers, however, the result is impressive and provides an authentic experience.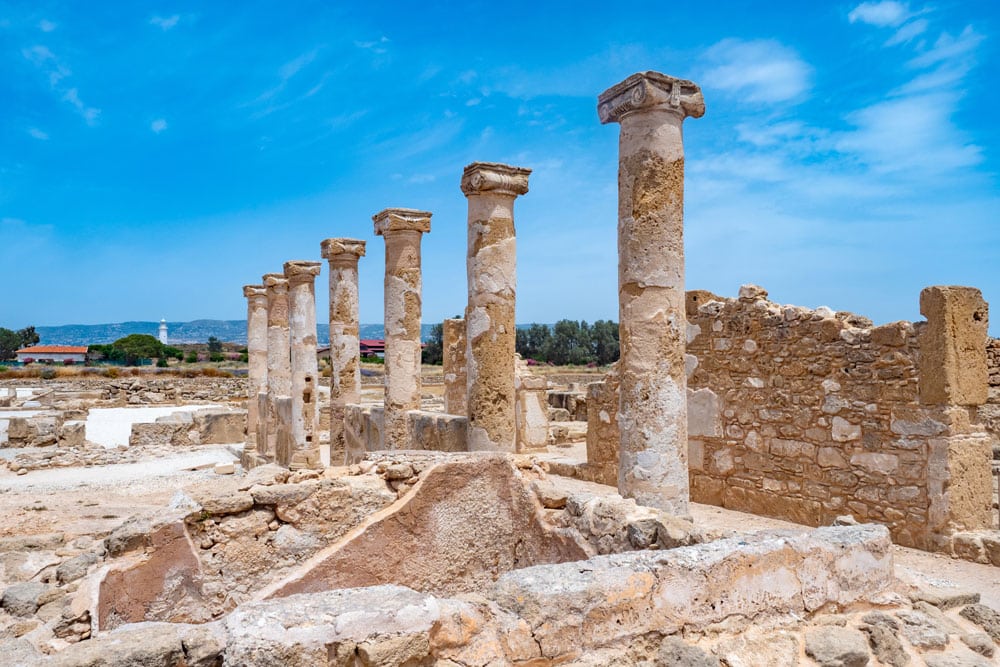 Paphos, founded in 300 BC and used as a connecting space between continents and cultures, abounds in heritage sites including the Aphrodite Rock, which rises above the Mediterranean Sea and symbolizes the birthplace of Aphrodite from the foam of the waves. A variety of remains of ancient buildings such as bathhouses, rows of arches and vaults of columns (arcades), amphitheater, beautiful mosaics in the Mediterranean, and royal tombs, serve as a testament to the glorious history of the city. 
Among the famous heritage sites, you will find the Paphos Fortress, built in the late 16th century during the Ottoman Empire, from which you can overlook the Mediterranean Sea and the townhouses, and you can continue to the Paphos port, listen to the bouzouki melody and visit one of the taverns that provide an authentic Cypriot-Greek experience. Just beyond is the archeological park which includes three interesting sites: the House of Dionysus, Villa Theseus, and the Tombs of the Kings, which despite their name were used for the burial of the city's rich. 
Paphos – Nature blooms with a Mediterranean pearl
Nature lovers will be able to visit the variety of picturesque sites and villages, including the Paphos Forest on the slopes of the Troodos ridge, which serves as a pleasant place to dine in nature and for a ride or hike, and the Venetian stone bridges, which are about 440 meters deep in the forest. Sea lovers will also be able to visit Lara Bay, a nature reserve where sea turtles lay their eggs. About 16 kilometers from Paphos, you can go on a walking tour of the Avakas Canyon, this beautiful place sloping with walls about 30 meters high, three kilometers long, and is suitable for family tours as well as for hikers.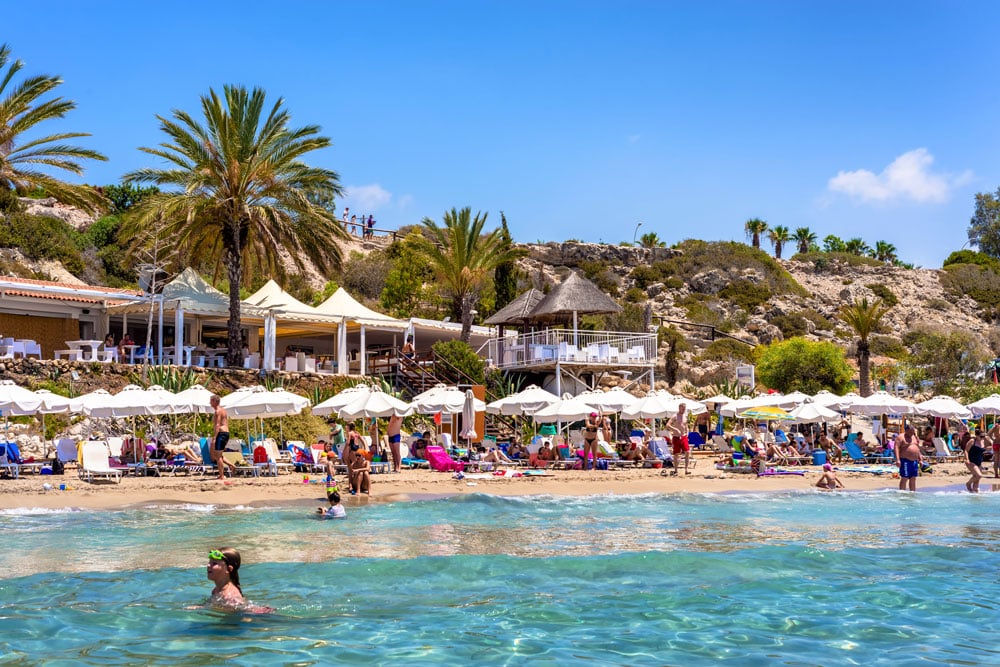 Paphos for families – quality time with the kids.
A visit to Paphos is especially recommended for families of all ages, who are interested in a close and accessible Mediterranean vacation full of employment. Whether you are a parent of toddlers or toddlers, or you are a parent of teenagers, know that everything you need is already in Paphos, branded diapers, baby food compounds, hygiene products, and well-known Mediterranean food that is also suitable for kosher observers, gluten avoiders, vegetarians and vegans. In modern Paphos, you can visit malls and shops, as well as visit a small amusement park, the zoo (on days when the weather is nice), and the "World of Aphrodite" water park. Allocate several hours for boat trips from the port and water sports sessions, in addition, you can go on family bike tours, ride horses, go on an ATV ride and join dozens of customized guided tours.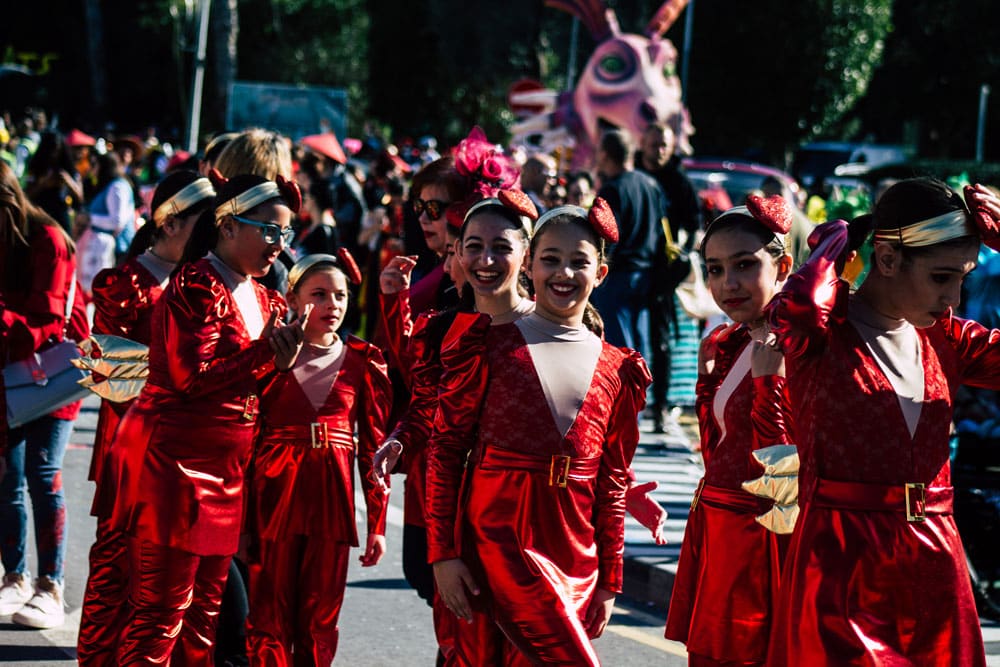 When to visit Paphos? Dates to keep in mind
Throughout the year, Paphos hosts several cultural events and festivals that make it an interesting destination throughout the year and not just during the high season. In January, you can enjoy the ski season in the Troodos Mountains area and stay at a local hotel located close to the ski resort, and also suitable for young families. February is Cyprus Golf Month, featuring the annual golf event that attracts competitors from around Cyprus and from around the world. You can reach it by car or intercity bus, but if you do not want to go far (and golf is not your priority), you can watch a spectacular display of kites flown to the sky near the city lighthouse, this special event takes place on "Green Monday" which is currently selling an official holiday in Cyprus and is also characterized by eating vegetarian dishes.
Visitors in March (and sometimes in late February) will be able to join in the celebration of the Ten Days of Carnival and watch art stages and performances. If you visit Paphos in April, please note that during Easter you will see signs allowing certain foods to be served in restaurants, because during the holiday, Christian Cypriots avoid meat, milk, fish, and even olive oil. In addition, during the Easter holidays, there are religious processions that are interesting to watch. If you came to Paphos in May you can take part in the spectacular Anthestiria Flower Festival which features parades, dances, and flower-adorned exhibits. 
Summer in Paphos is hot in every sense of the word, the weather is saturated with humidity and tourism is at its peak. During June, July, and August, you can visit a variety of hotels and enjoy the sun, water, and atmosphere of an accessible and close Mediterranean vacation, which allows you to combine new and old and is suitable for individuals or the whole family. 
If you arrived in August, make a diary to visit the Arcadia Festival, which includes traditional dances, wine, food, and music. If you came in July and August, make time for the Ancient Greek Drama Festival, and if you came in September, make time for three interesting festivals: the Aphrodite Opera Festival, the Paphos Wine Festival, and the Paphos Jazz Festival.
The Cypriot experience is accompanied by culinary influences from neighboring countries – Greece and Turkey. Among the common dishes, you will find local meats, fish, vegetables, and cheeses. Similar to Mediterranean cuisines, in Cyprus, every meal opens with light starters that include dips, spreads, olives, fried halloumi cheese, meatballs, and bread, with the traditional way to enjoy it being with wine and listening to the sounds of bouzouki. 
Paphos is bustling with life and offers a variety of restaurants ranging from popular taverns for an exciting Mediterranean experience to gourmet restaurants offering an abundance of dishes on the purity of seafood and meat. Kosher observers can stay at the Blue Lagoon Hotel, which offers a separate kosher kitchen, lick ice cream at the Ben & Jerry's Ice Cream Branch in Coral Bay, visit a Chabad house in the boardwalk area, and stock up on basic groceries from local markets. 
Vegetarians and vegans will be able to choose from a wide variety of dishes at restaurants in the port area, and gluten-free ones will be able to visit its Tea For Two coffee shop chain three branches across Paphos, order pizza from the Pizza Express branch, and locate Indian restaurants offering gluten-free dishes. You can also stock up on a variety of groceries at supermarkets like Papantoniou and Alpha mega.
What do you buy in Paphos?
Paphos is a historic city, and you will certainly want to purchase a souvenir for you or someone you love, however, we recommend staying away from "tourist traps" sites and focusing on local shops like The Place which incorporates household items, ornaments, and handicrafts made using traditional methods and handcrafted by Cypriot artists. Moreover, you will find glasswork, ceramics, embroidery and competition, braided baskets, jewelry, and more. Ask about art and craft workshops that are also suitable for young children, these are held from time to time and are published on the official website. 
Cooking lovers will be able to purchase spices, honey, herbs, homemade jams, almonds, and nuts at local markets. Those interested in purchasing authentic souvenirs will be able to find what they are looking for in the Paphos market located in the Old City where you can purchase sandals, bags, clothes, fabrics, and more. If you want to enrich your wardrobe, visit the Kings Mall, which includes over 120 stores of local and global brands for the whole family. In addition, you can visit a store called "Jumbo", an all-in-dollar style department store.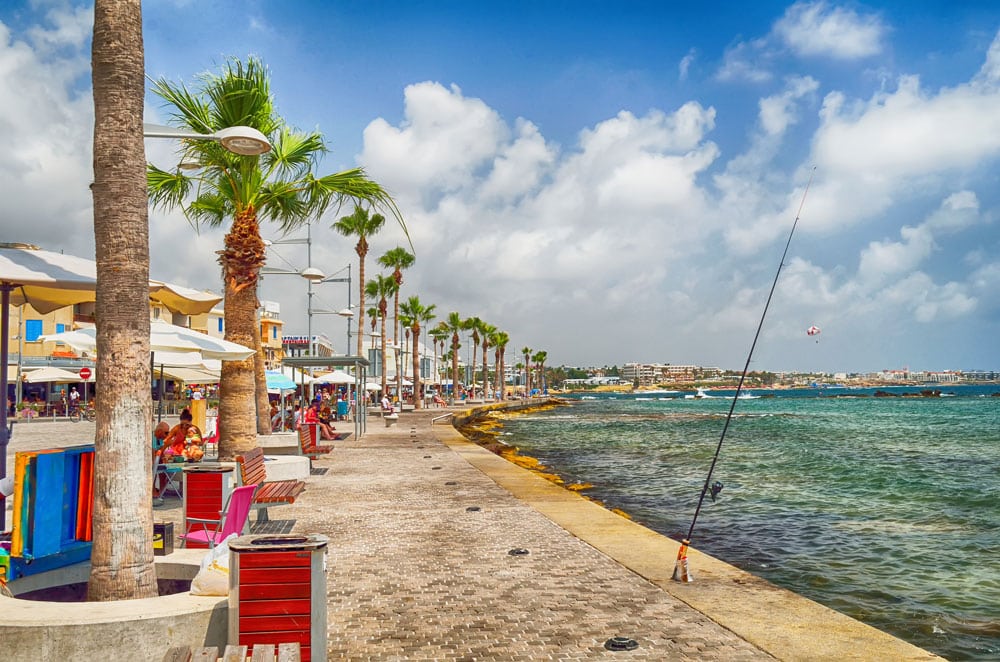 Paphos is a Mediterranean city with a Mediterranean, tropical, and very comfortable climate throughout the seasons. Most of the rains fall between November and March, in summer there is no rain even though the humidity percentages are very high (sometimes even 85%). Those arriving at the height of the bathing season are required to prepare for heatwaves, which are created following hot air coming from the Sahara Desert, Spring and autumn are very comfortable and extremely sunny (Paphos has about 326 sunny days in the year). 
How to get around Paphos?
Paphos is a small town, but to reach the archeological sites, villages, forests and even the port, you will need public or private transportation. First, you should know that there is no train in Paphos, so the most convenient way to get around the city is by public transport, taxis, and buses or by rental car. Paphos' bus system includes five different types – public shuttles that will take you from the airport to the hotel, dedicated buses for tourists (Hop on, Hop off), just like there are in other cities in the world, city buses, which are usually active until 6:00 in the evening and arrive with a frequency of about half an hour and intercity buses connecting Paphos and other cities (Larnaca, Limassol, and Nicosia). 
Those who choose to use a rental car should know that in Cyprus people travel on the left side of the road, If you want to visit nature sites or remote sites, it is advisable to rent an SUV or insure the suspension system and wheels as well.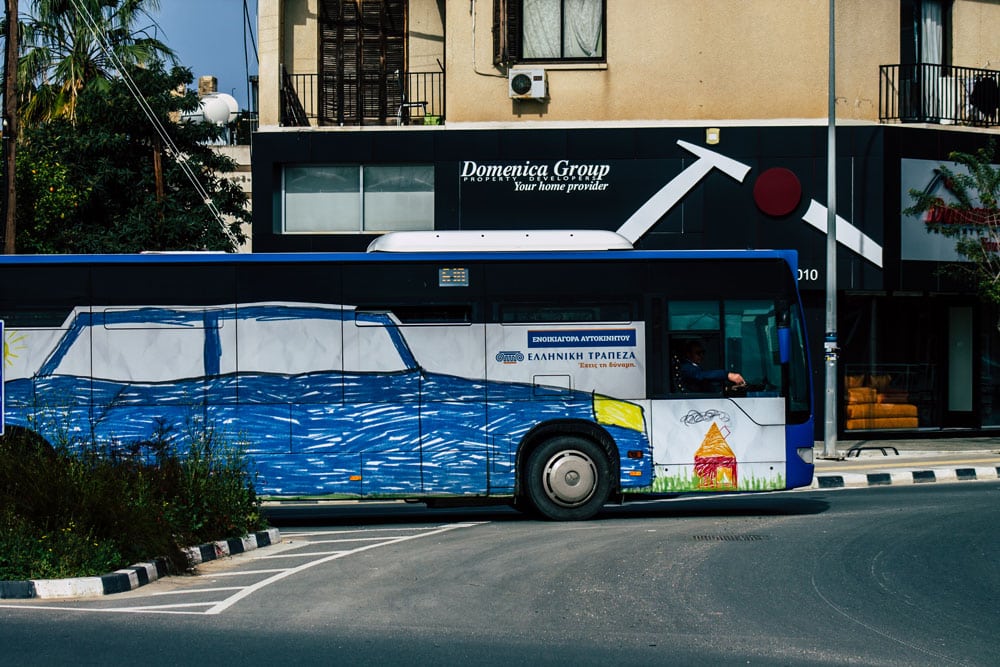 The ins and outs to know before you fly to Paphos
Paphos is connected to many countries through its international airport, he currency used in Paphos is Euros, i It is highly recommended to make sure that your phone battery is full and equipped with adapters for G-type sockets (the sockets in Cyprus are the same as the sockets in the UK). You can purchase adapters at convenience stores in Cyprus.. 
Internet surfing via cellular phone is possible in three ways: WI-FI, purchase of a local SIM card and a surfing package, or purchase of a mobile internet package to Cyprus. 
Lastly, we wish you a pleasant, productive, safe, and enjoyable trip! 
For more information and to book a direct flight to Paphos visit the airline's website.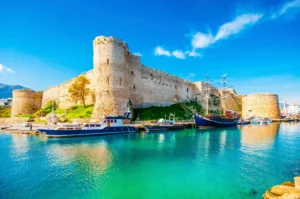 Are you dreaming of a winter escape that combines affordability,
Read More »
You might also be interested
Are you dreaming of a winter escape that combines affordability, luxury, and a touch of Mediterranean magic? Well, the holidays are just …