And all you need to know for the perfect vacation in Paris
Paris is the capital of France and its largest city. It has been an important center of France from the 10th century, and it is the 20th largest metropolitan in the world! The city of light, by the Seine River offer hundreds of tourists' attractions such as: The Eiffel Tower, the Louvre Museum, the Avenue des Champs-Élysées, green parks, magical romantic alleys, Cafés and many others.
Many iconic sites in one magical Paris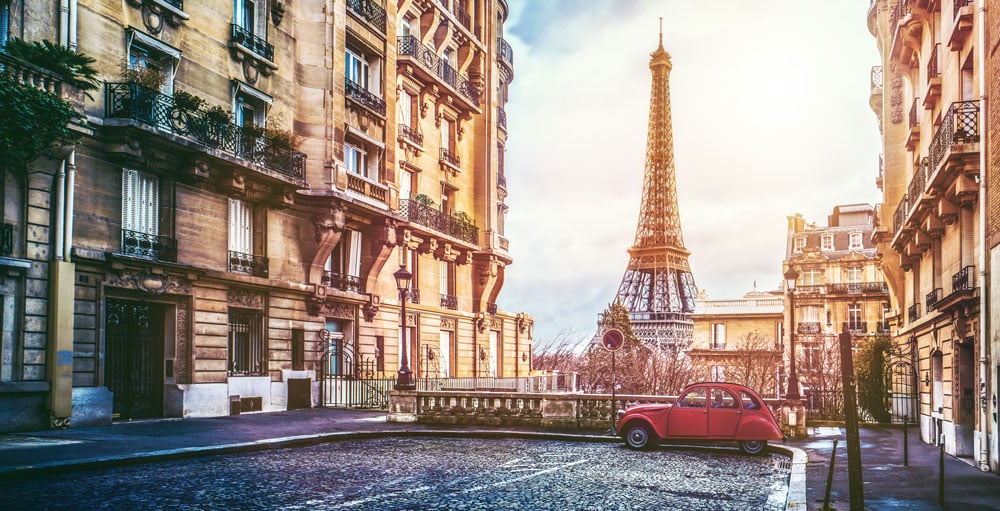 When visiting Paris, like any other capital cities in Europe and worldwide, it is recommended to have at least 5 days' vacation to explore most iconic sites. Paris is one of the capitals with so many iconic sites, so you might find it a little bit difficult to have them all during a 5 days' vacation. We tried to bring you Paris' most worthy and important experiences. So, let's take a walk in the city of light.
The best time of year to book a flight to Paris
Many tourists visit Paris during all seasons, as it has so much to offer all year long. Autumn and spring are the best seasons to visit Paris as the temperatures are not extremely high or low.
The winter is cold, but it doesn't go below zero often. The Parisian summer is hot (15°-30°) and mostly fine for a visit.
Therefore, the best time to go on a Parisian vacation is between April to June and between September to November. As mentioned, Paris has many things to offer during the wintertime, around Christmas, and during the summer as well.
Important planning tip: Notice the days' length, as during the wintertime (December, January) the sun rises around 08:00-09:00 and sets around 17:00-18:00. This fact should be remembered when planning a vacation during this time of year.
Paris is magical in a different way at any season and right now it is the best time to get to know this magic a little better:
Let's start with a boat tour
This is an absolutely wonderful way to explore Paris, especially if you are a first-time visitor. A boat tour enables you to sit back, and relax while passing many iconic sites without being worried about directions, transportation timetable, etc.
This is a great, laid-back way to start your visit and when going on a boat trip, you can decide on your own, what sites to further explore and what sites were a great experience to look at, from the boat.
5 places you must visit while in Paris
As this amazing city has so many things to offer, we tried to pick-up the absolutely 5 best: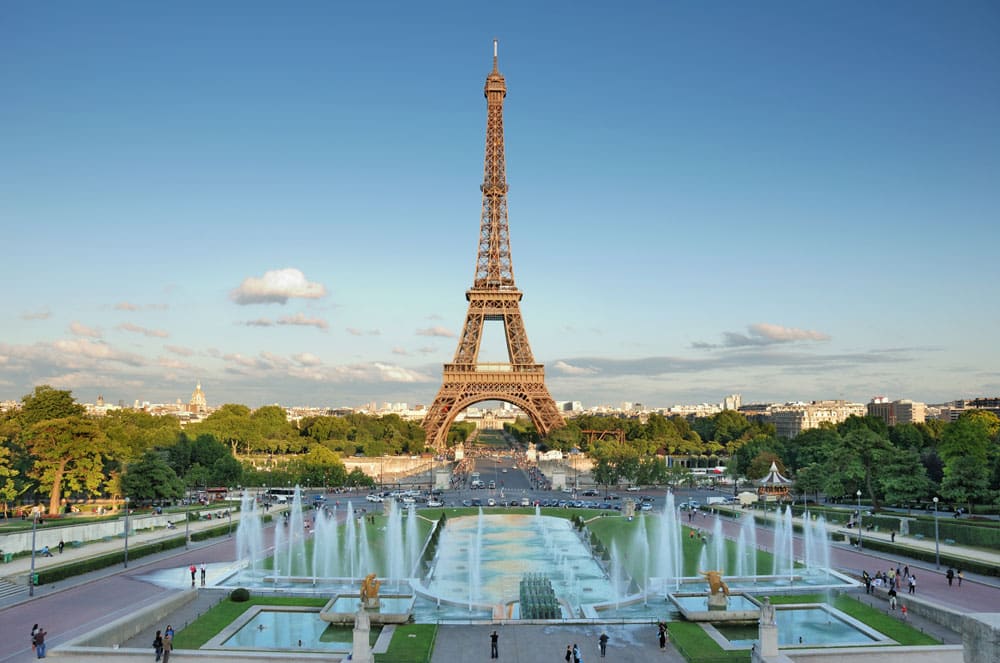 Although you have seen it a thousand times already, in movies, art pieces and even in your imagination, standing near this 300-meters tower makes it all different! You can go on a view on the 1st floor or on the top of the tower. On the 1st floor there is a glass floor, about 60 meters above ground, to walk around and feel the height.
Great tip: visit the Eiffel Tower before the sun sets and you will enjoy the experience of the city lights lightening up, including the flashing lights on the tower itself.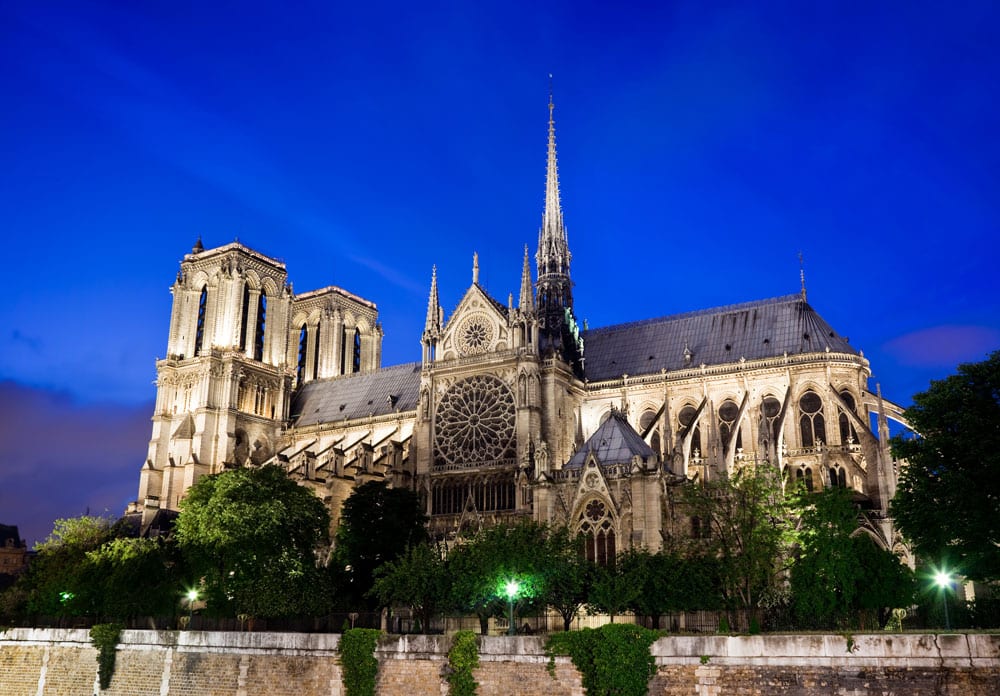 2. The Notre-dame de Paris Cathedral (Notre-dame)
The Notre-dame de Paris Cathedral, Cathédrale Notre-Dame de Paris, is a gothic cathedral dedicated to the Virgin Mary and considered as one of the best Gothic pieces of architecture. The cathedral attracts visitors from all over the world; history lovers, architectures, and all those how can appreciate this special cathedral.
In April 2019, a fire broke out in the cathedral, caused many damages, and the roof was completely destroyed. Before visiting the cathedral, make sure that the constructions allow the visit.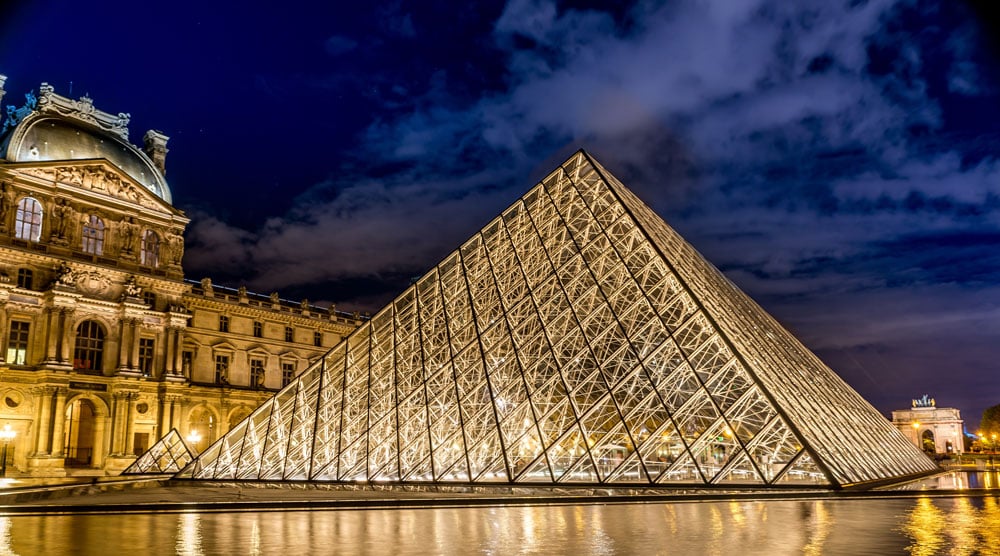 One of the museums with the most iconic art pieces: The Mona Lisa, Venus de Milo, Winged Victory of Samothrace, and many others. This is the largest art museum in the world and offers many permanent exhibitions and temporary as well.
Creative photo tip: take a photo of everybody while they are looking at the Mona Lisa and taking its photos. It will bring your tour a different point of view.
This is a hill that provides a great observation of the city. On the top of the hill, you will find The Basilica of the Sacred Heart of Paris, Sacré-Cœur. In this area you can visit old windmills, the Moulin Rouge cabaret club, the erotic museum, and many other cool, Parisian locations.
A very important museum, dedicated to the most important influential art of the 19th and 20th centuries. Impressionism art pieces, as well as post-impressionism, expressionism, and others. There are many famous paintings and statues painted and created by important artists such as Claude Monet, Paul Cézanne, Vincent van Gogh, Edgar Degas, and others.
The most beautiful photos in most beautiful city
Paris is beautiful and romantic location, no doubt about it. It has so many unique places in which you should take your camera and create your own kind of magic, or art, or both.
5 of the most beautiful places for taking photos in Paris:
1. Ponts des Arts, Passerelle des Arts
This is a pedestrian bridge that crosses the Seine River and was known as the "Locks Bridge" thanks to its "love locks" and it is one of the most famous bridges in Paris. This is not just a beautiful place, but also a great spot to start many tours around Paris. You can take great photos thanks to the four directions view of the city, as well as the romantic love locks. This is the place to take photos with your heart.
Place des Vosges is the oldest Paris' square, in the Marais district. It was built for the pure purpose of pleasing its visitors. Here, you can find it all: great lawns, spectacular buildings, free museum, and great food thanks to few Michelins starred restaurants around. This spot is considered as "Paris' Window" and offers great photo taking opportunities.
A statue of a great thumb located at one of the businesses centers of Paris. This thumb that is 12 meters tall and weighs about 18 tons, brings a funny kind of angle to the known Paris photography. You can find this thumb statue here: Le Pouce de Cesar is located at Le Defence district.
4. Pompidou Center Balcony
The overview of Paris as seen from the balcony of the Pompidou Center, Centre Pompidou, is amazing. In one frame you can capture so many strata. You can see Gothic architecture, contemporary graffiti, and modern art. Here, you can find it all in one frame. Take a selfie and be a part of this breathtaking frame.
5. Avenue des Champs-Élysées
This is iconic Paris symbols offers great opportunities for beautiful traditional photo taking. However, let yourself enjoy the Parisian spirit, take a walk, sing a song, and have some fun. Both in photos and on your vacation. You can also enter the observation floor of the Arc De Triomphe, Charles de Gaulle and take some more photos, from another angle of the same place.
Paris – a classic European Capital
Paris suits everybody and it is a location you must book a flight to. Sooner or later. With so many iconic sites, unique spirit, fine food, important museums, parks, and markets, this is a place you shouldn't miss. And yes, right now is the best time to plan your Parisian vacation. Dream about it and let the city make it true for you.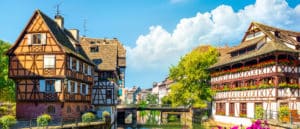 Strasbourg has so much to offer, and the best time
read more »
You might also be interested
Strasbourg has so much to offer, and the best time to visit is between June to August with ideal weather. However, there …