Crossing the border between Israel and Jordan is a simple process at the checkpoint and is very easy for most visitors, which makes a vacation that combines the two, so attractive.
Border crossing between Israel and Jordan
There are two available crossing points: at the north and at the south.
Sheikh Hussein Crossing is the northern one and located near a city named Beit She'an. 
Wadi Araba Crossing is the southern one and located about 3 kilometers both from Eilat.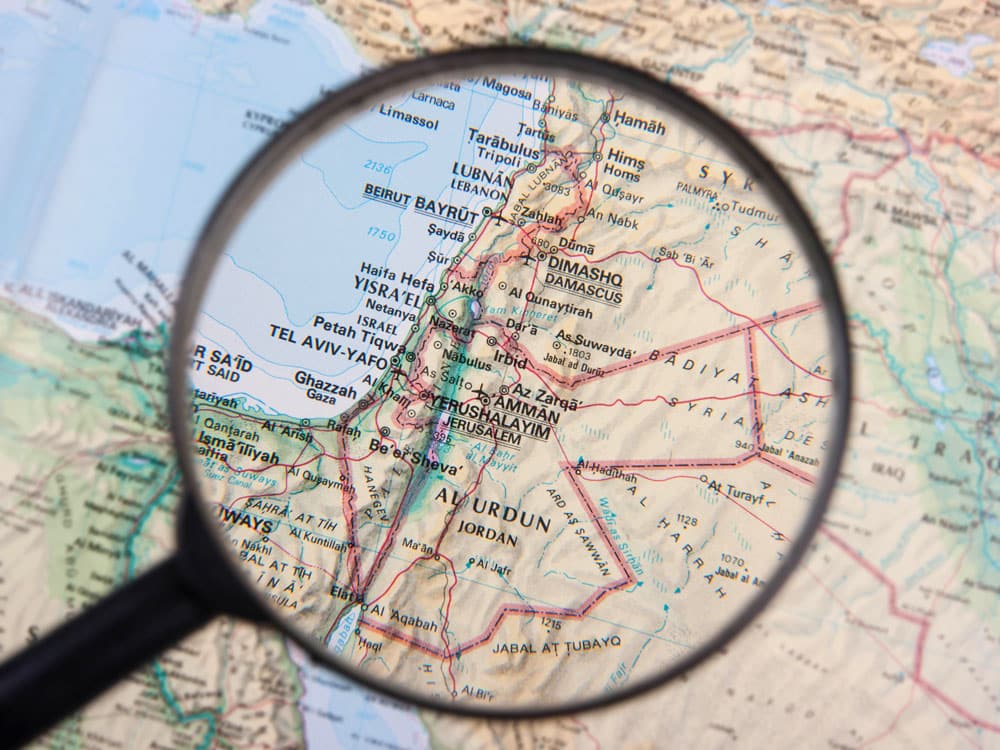 Let's circle it up
Plan your vacation in these two countries in a circular route, so you won't repeat areas you already visited and can make the most of the tour.
From Tel Aviv to Wadi Araba Crossing in 5 (beautiful) steps:
Tel Aviv

. TLV airport is located about a 15-minute drive from Tel Aviv, therefore it is recommended to start your vacation in one of the most vibrant cities in Israel. In Tel Aviv you can enjoy local fresh food at the local restaurants in the Carmel Market area, enjoy one of its many beaches, and explore some history in old Jaffa. After having fun in this city, time to head east to a more sacred city.

Jerusalem

. One of the most fascinating cities to visit. Enjoy visiting holy places for the major 3 religions, enjoy fine shopping, art, and food at the Mamilla Ave, or visit one of its many museums. In Jerusalem area you can find many vineyards, so if you are a wine lover, you should visit the boutique wineries around. 

The dead see

is about one hour drive to the south. This is the lowest place on earth, and one of the most salted seas in the world. Enjoy the special bath in this sea and choose one of the many spas around to complete this

holistic

experience. In this area you will find your next destination:

Masada National Park

. The Masada is an ancient fortress built on a plateau with an outstanding overview of the entire area. It is recommended to visit this national park in the hours before sunset, so you will be able to watch the sunset from the top, and admire the reddish colors of mountain around.

Eilat

is the most southern city in Israel, and it is by the red sea, which provides many kinds of marine attractions and activities. One of the great attractions is the Underwater Observatory Park that provides a great view of marine life. Now it is the time to move on with our vacation and visit Jordan.
From Wadi Araba Crossing to Sheikh Hussein Crossing in 5 more (amazing) steps:
Aqaba

. From Sheikh Hussein Crossing, we suggest moving to the closest city – Aqaba. In many senses this city reminds of Eilat. A city, near the red sea that offers many marine activities. From this kind of urban place, we want to take you to a more natural kind of area.

Wadi Rum

. This valley is also known as the "Valley of the Moon" and offers spectacular landscapes to explore around. If it looks familiar, it is probably because you have already seen this area in the movie "Lawrence of Arabia" that was filmed here. You can tour with camels, horses or with guided tours around this incredible area.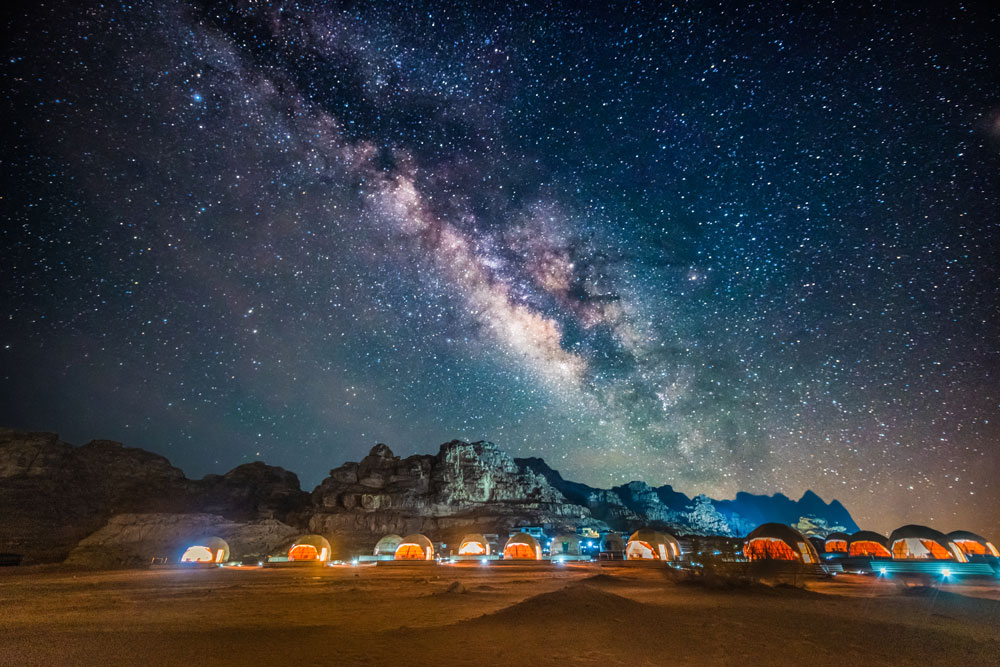 Petra

. Amazing Petra is one of the new 7 wonders of the world. There are hundreds of registered sites in Petra and if you want to make the most of your visit, it is recommended to choose only a few. We recommend visiting the Djinn Blocks, Obelisk Tomb, the Siq, and the Treasury. From the natural landscapes back to the city.

Aman

. Is the capital city of Jordan and its largest city. Most sites are centered in one area, which makes it easy to explore. Aman offers what other big cities offer: museums, parks, business centers, etc. for us it is just a place to stay on our way to the next and final site in Jordan, as we continue moving northern to Aman.

Jersh Ruins

. This is a great historical site that presents one of the most preserved Roamn cities in the world. This is a beautiful site for archeology and history lovers. One of the best views can be seen from the "Temple of Zeus".
As this was our last Jordanian site, not it is time to head back to Israel.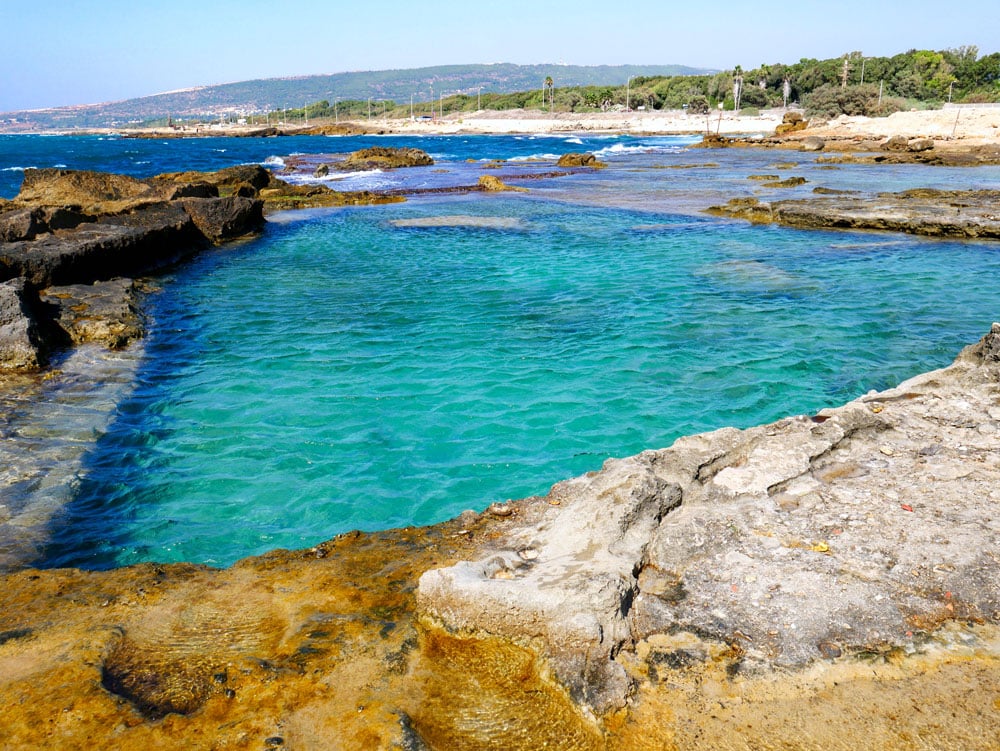 From Sheikh Hussein Crossing back to Tel Aviv
On your way back from Sheikh Hussein Crossing to Tel Aviv, there are many sites to visit, and we recommend spending at least half a day or a day at each:
Tiberias

. This is the largest city near the Sea of Galilee.
The Sea of Galilee

. An important and beautiful place to visit, regardless of your religion. 
West Galilee beach

. This is the most northern and one of the most beautiful beach strips in Israel. Many walking trails, national parks, and beautiful sites, such as the Grutas of Rosh HaNikra, Achziv National Park, and more.
Haifa

. Beautiful city and one of the largest in Israel, with many exploring opportunities: cable car, museums, great restaurants, vibrant student scene in some areas, the Bahai Gardens and more.
Tel Aviv

. The city of origin for this circular route. Enjoy the city and your flight back home, as TLV airport is very close.
Valuable info
When planning your vacation in Israel and Jordan, check about the weather, as these are quite hot countries.
Note that in the desert, although it is very hot during daytime, nighttime might be cold, so consider that when packing.
Now it's the time to book a flight and start planning your vacation. 
A vacation in Israel and Jordan combines various experiences and offers a great opportunity to explore this breathtaking area.