When going on a vacation in Israel, you can visit so many places and its size is a huge advantage. Some of the sites worth exploring from south to north: Eilat, The Dead Sea, Jerusalem, Haifa, The Sea of Galilee and of course, right in the center of Israel, you can find its beating heart: Tel Aviv. We gathered some information for you about this fabulous destination. Are you ready to explore this amazing city?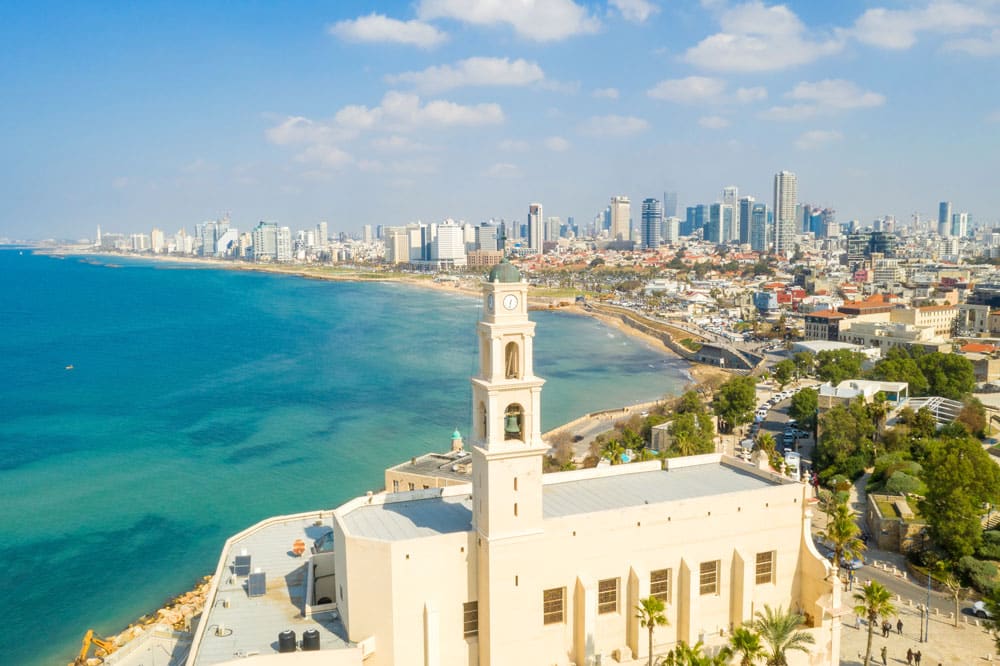 Walk around and explore great places
the following recommendations are for an easy nice "walking around the city" kind of day:
One of the most unique places in Tel Aviv is called "The White City" which is an area of buildings with strong German Bauhaus influence. It has the largest number of buildings with Bauhaus influence of any other city in the world. Therefore, it was proclaimed by UNESCO as a "World Cultural Heritage site". The white city has few areas, categorized as "A", "B", and "C". "A" area is mainly around Ben Gurion Blvd in its northern side, Chen Ave in the east, and "the heart of Tel Aviv" district in the south.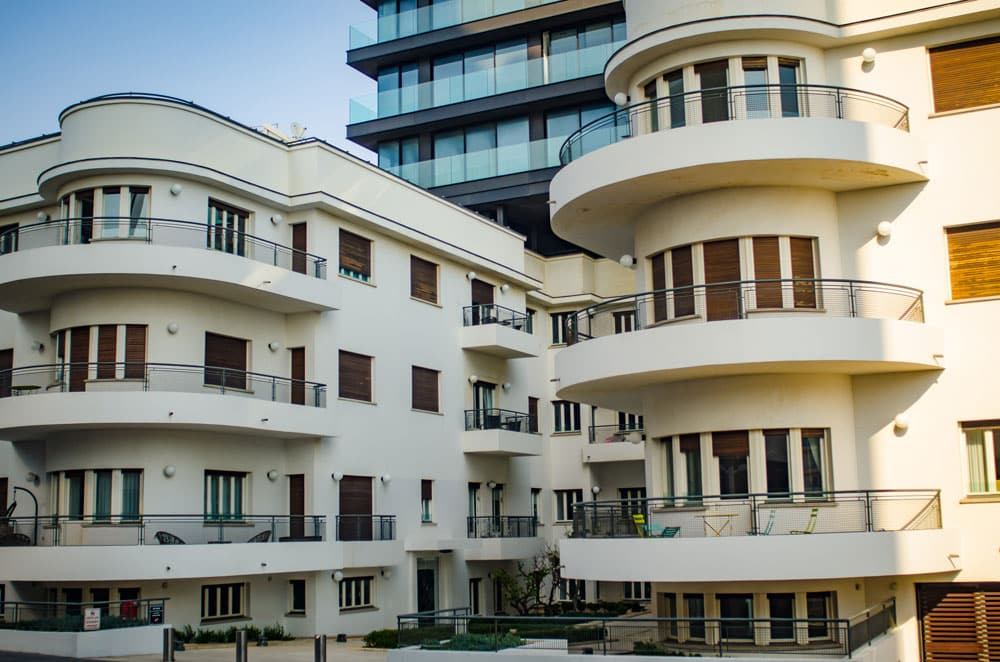 If you want to enjoy a fresh cup of coffee or to visit a nice patisserie, 
Rothschild Ave is the place. You can walk around this lovely vibrant avenue and be surprised how different the vibe is during the different hours of the day. From Rothschild Ave, head west towards the beach. 
Walk on the boardwalk or enjoy a day at the beach. In Israel the fine weather makes it a great idea most yearlong. Get to know the different beaches, to find your favorite one.
Jaffa. Pay a visit to Tel Aviv's neighbor, beautiful old Jaffa. Jaffa was one of the first ports in Israel and as such, became more and more important along the years. You can walk around Jaffa boardwalk from Charls Clore Park on its northern side, and Jaffa port on its southern side. This boardwalk offers a great view of Tel Aviv, as well as an opportunity to see historical sites around.
Enjoy Tel Aviv's more quiet sides (yes, there are a few)
Tel Aviv offers lovely museum (with AC), great parks and a nice large zoo just nearby, let's enjoy Tel Aviv's quiet side:
Museums: There are many museums in Tel Aviv, but the most important are The Tel Aviv Museum of Art, and Eretz Israel Museum. The Tel Aviv Museum of Art located near The Golda Meir Cultural and Art Center, at Sderot Sha'ul Hamelech, with permanent and temporary exhibitions presenting art pieces of both Israeli and International artists. You can find pieces by Dali, Monet, Henri Moore, Picasso, Klimt, Kandinsky, and more. Eretz Israel Museum located at 2 Haim Levanon St. and offers a view of historical art. Enjoy its great pavilions set on this beautiful point of the city.
Parks: Tel Aviv has little green sitting areas all around, but if you are looking for a wide green place, there are two parks you should visit: HaYarkon Park located on the northern side of Tel Aviv. A big park with great lawns, trees, and many pedestrian paths you can walk and explore around. If you are more adventurous, you should pay a visit to The Menachem Begin Park which is on Tel Aviv's southern side, and offers both great lawns, kids' playgrounds, and water skiing!! Lots of fun in one park.
If you want to enjoy a zoo that is also a mini safari that you can tour by car, you will find one in Ramat Gan, a city that is about a 15-minute drive from Tel Aviv. The Zoological Center, Safari offers meeting various animals from all over the globe. You can even register for early morning feeding tours, or a night-time safari.
Tel Aviv – a heaven on earth for the party lovers
In Tel Aviv you can find any kind of party you might be looking for, there are dancing clubs, raves, bars, pubs and mainly, great festive spirit. You can find here whatever you like: 
Clubs: there are many clubs in Tel Aviv that throw all sorts of parties during the year, and you should get posted before arriving. 
Pubs and bars are everywhere, and each suggests a different atmosphere: sophisticated hipsters, surfers, tourists, locals and many others. Choose your favorite one by its vibes.
Great local cuisine. The Israeli food is an interesting blend of different cuisines. You can find fine restaurants, using mainly local ingredients such as olive oil, tomatoes, herbs, etc. the combinations are endless and delish. 
The gay scene: once a year, usually around June, a Gay Parade takes place in Tel Aviv. This is a great time to visit the city and see how colorful, vibrant and special this city is. During all year long, most places in Tel Aviv are considered as "gay friendly".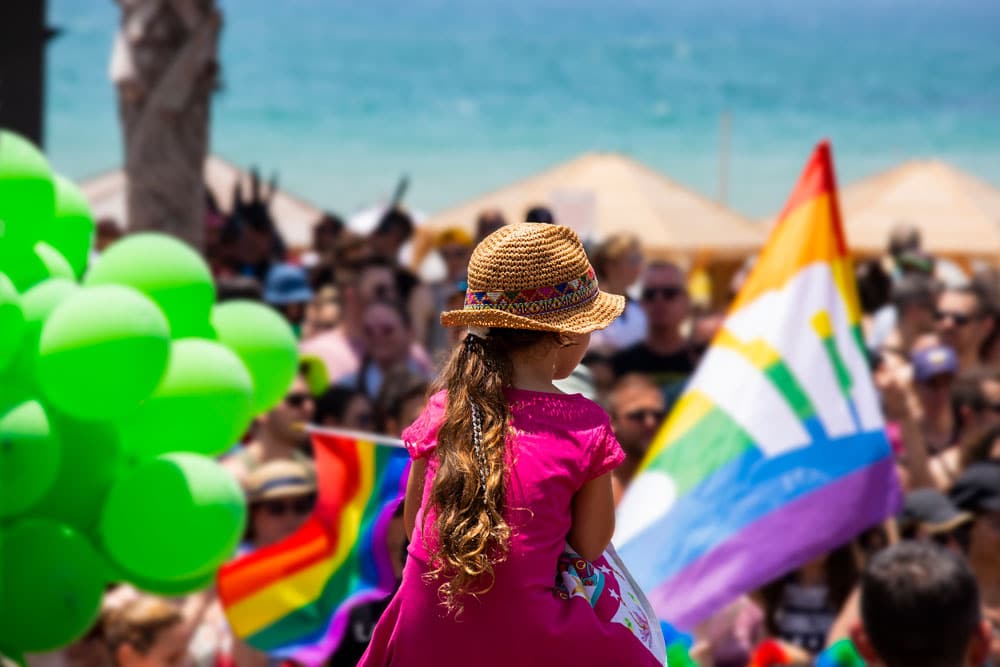 Tel Aviv – The beating heart of the holy land
Israel is a great country of religions, legacies, history, archeology etc. its beating heart is made of the blend of great beaches, fine cuisine, many pubs and bars and unique atmosphere.
Take a break from your great vacation in Israel 
and let yourself go, in this great city.