Israel is tiny, though it has so much to see and do. It would help if you didn't get lost while you're here. Even if you got only one week to spend here, you could still see most of the best of it if you plan your time right. It is our recommendation on how to spend your time here correctly:
Day 1 – Explore the Center Tel Aviv
On your first day, right after breakfast, get on a Segway City Tour that starts at Jaffa's Port and goes all around the interest points in the center. The tour will allow you to understand Tel Aviv's bigger picture and feel what draws you the most in it, so you could later choose where to spend more time at.
After your tour, go check out the Tel Aviv Museum of Art to soak up some fantastic art and AC. Around lunchtime, head to Carmel Market, where you'd get a unique and authentic Israeli experience of colors, tastes, and smells.
When you finish, take a walk to the beach and spend the rest of your time there till sunset. You should go on a pub crawl at night, where you could explore the best nightspots the city has.
Day 2 – Explore the Northern Part  of Tel Aviv & Jaffa 
After breakfast, no matter what hotel you are at, get on a bike and start biking towards Yarkon Park on the beach boardwalk. When you arrive there, you could choose how you'd like to spend your time, either biking around, climbing the climbing wall, kayaking, having a picnic, playing soccer, working out in the open park gym, or just sitting on a bench, take it to enjoy the park for a little. 
After you are done there, bike back towards Tel Aviv Port, you could keep biking there as well, or get off and explore it by walking. You could settle at Mezizim Beach after, nearby, or skip that and start biking your way towards Jaffa.
We recommend you get to The Greek Market in the afternoon, either with or without your bike, but when you're there, we think it's better to walk around. Explore the Greek Market to the point it meets the Flea Market, and keep exploring through it towards Jaffa Port. When you're at the Jaffa's Port, we recommend you check the free changing art gallery and sit in one of the beachfront restaurants or bars at sunset time.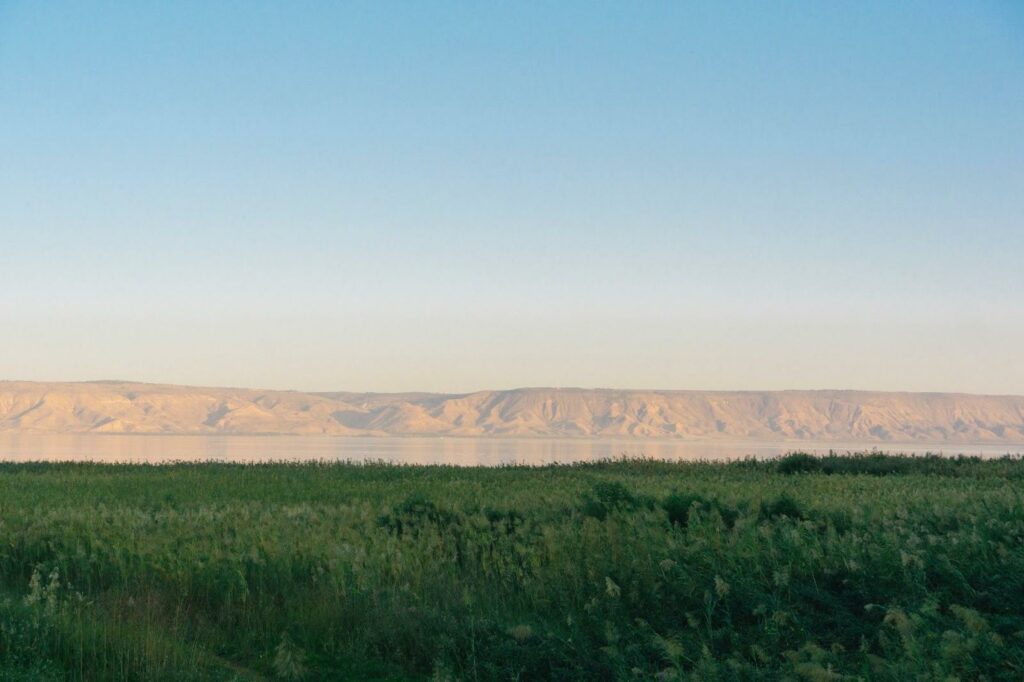 Day 3 – Explore Israel Galilean Area 
We recommend you rent a car and head to the Kinneret area for the rest of your trip. You could spend your time there hiking Mount Arbel, a part of the Jesus Trail. Suppose you'd take the long walk, right to its top. 
In that case, you'll see the stunning view of all the Galilean area and Golan Heights, including Mount Hermon, the highest mountain of Israel, spread in front of you. But if you don't feel it on that day, don't worry, you could choose to chill at one of the Kinneret's beaches around and still enjoy the beauty of the mountains and the area itself.
After your lovely time in the Kinneret, head towards Nazareth's old city area. Explore it and its local Galilean authentic food; also visit the Synagogue-Church, the site where it is believed the young Jesus was taught and where he later preached.
After your time there, head to Haifa and settle in one of the city's hotels. You should go out and grab a drink at one of the 'Ir Tahtit' area's bars at night.
Day 4: Explore a little bit of Haifa and Caesarea on your way to Jerusalem. 
When you wake up in Haifa, we recommend starting your day at the stunning 'Bahá'í Gardens', Haifa's most distinct tourist attraction. After your time there, head to Caesarea's National Park, an ancient site that is one of Israel's most impressive archaeological sites. 
The beautifully restored harbor here was built by King Herod and is a work of engineering marvel. A site is a fascinating place to exploreת, and the museum includes an excellent multimedia explanation of the port's history.
After you finish there, we recommend spending some time at the beautiful Caesarea beach and having lunch at one of its restaurants. 
Then, start making your way towards Jerusalem. Stay in one of the city's hotels; we recommend either in the old city area or central. At night go out for a drink at one of 'Mahne Yehuda' Market's bars.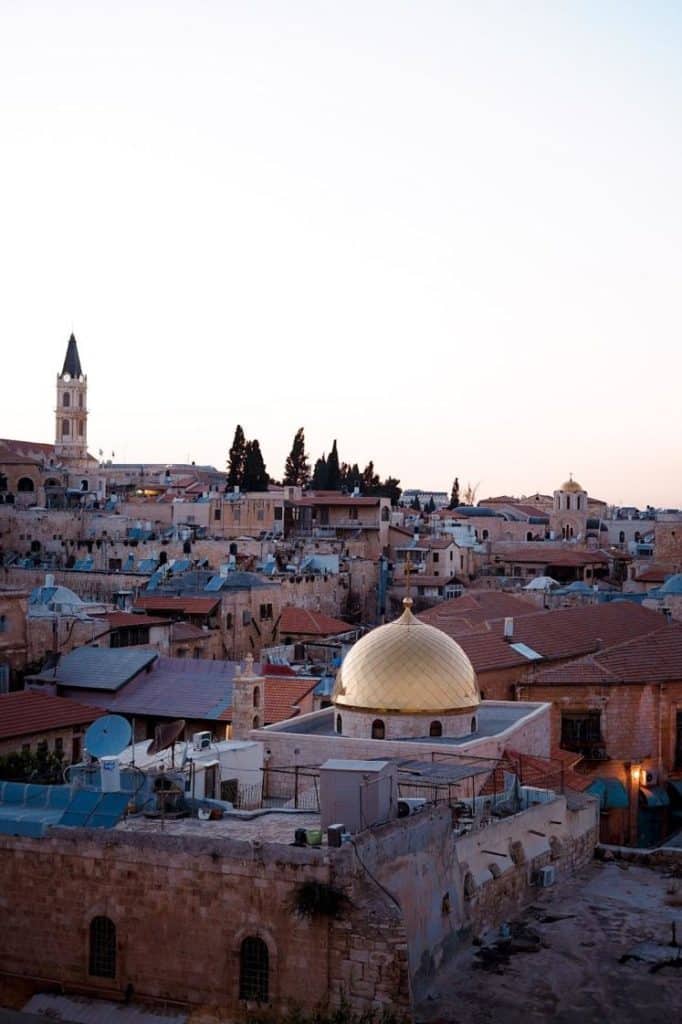 Day 5 – Explore the Old City of Jerusalem 
Welcome to the holiest place for many, many people. Jerusalem is the most iconic city of Israel for its history, battles, and holiness; almost all religions have something to do with this place. We believe that shortly you will understand what the noise was all about.
Start your day in the old city at Temple Mount, the holiest site for Jewish believers. You can find 100 different structures spanning different periods, including prayer locations, arches, and fountains. 
When you finish there, go down to the Western Wall, or 'The Kotel' if you wish, another very holy place for Jews, definitely the most iconic place in the city. The Western Wall was built around 2000 years ago as an outer wall to support Temple Mount, and today's is the only remains from the temple that used to be there. 
You will find many prayers, divided into male and females, praying around it. We encourage you to write a note and place it on one of its gaps since it is believed God will fulfill it for you from this point. 
After your holy times in the 'Kotel,' head back to the market, stroll around and soak up its authenticity; we assure you an unforgettable experience when you'll get lost in those ancient alleys.
After you are done there, make your way to the Church of the Holy Sepulcher, one of the holiest and unique sites in Christianity, Located in the Christian Quarter of the Old City. It is the site where Jesus was crucified, known as Calvary, and the tomb where Jesus was buried and then resurrected. It is exciting to visit when you're there.
When you finish there, make your way outside the Old City inner walls, and start walking along with the outer ones. The Ramparts Walk one of the most exciting activities in history, beauty, and a greater sense of the Old City. This Walk makes a great trip to finish the 5th day of your trip.