Israel is one of the most unique countries in the world!
With a hot climate and friendly culture, Israel offers a mix of historical heritage, beautiful beaches, national parks, nature reserves, ancient sites, and maybe the most important thing – delicious cuisine!
If you are seeking your next vacation destination…
Israel is the ideal choice, and this is why >>>
Because of the rich historical heritage
Have you ever seen more than 3,000 years of history? Israel is known as the "Holy Land" where you can find a diverse history, with ancient sites and cultural attractions such as the Western Wall, the Church of the Holy Sepulchre in Jerusalem, and the Baha'i Gardens in Haifa. Each site tells a unique story and offers a glimpse into a different period in history.
Because of the beautiful beaches
Israel's coastline is a great reason to visit there! It has lovely beaches where you can grab some sunbath or just sit back and relax while looking at an amazing view. Highly recommended: The beautiful beaches of Tel Aviv, Caesarea and Eilat.
Because of the diverse landscapes and outdoor adventures
Explore landscapes of natural beauty! In just a few hours of drive you can come across deserts, mountains and forests, which are wonderful places to go hiking or biking.
Because of the delicious cuisine
You must try the delicious Israeli food! Israeli cuisine is influenced by the Middle East, North Africa, and Europe so it offers a wide range of flavors. Add to that the fact that those meals are based on fresh ingredients and now you can understand what it is all about. Write to yourself: Hummus, Falafel, Mallabi and Shakshuka are must-tries!
Because of the welcoming and friendly people
Get ready to make some new friends! Israelis are known for their hospitality and welcoming nature, giving tourists a sense of home away from home.
Because of the unique and diverse culture
There are so many cultures in this tiny country! Israel is a melting pot of cultures, with a diverse population that includes Jews, Muslims, Christians, Druze and more. You can feel the diversity reflected in the country's music, art, and festivals, making Israel an exciting place to visit.
 Because there are things that you can only see in Israel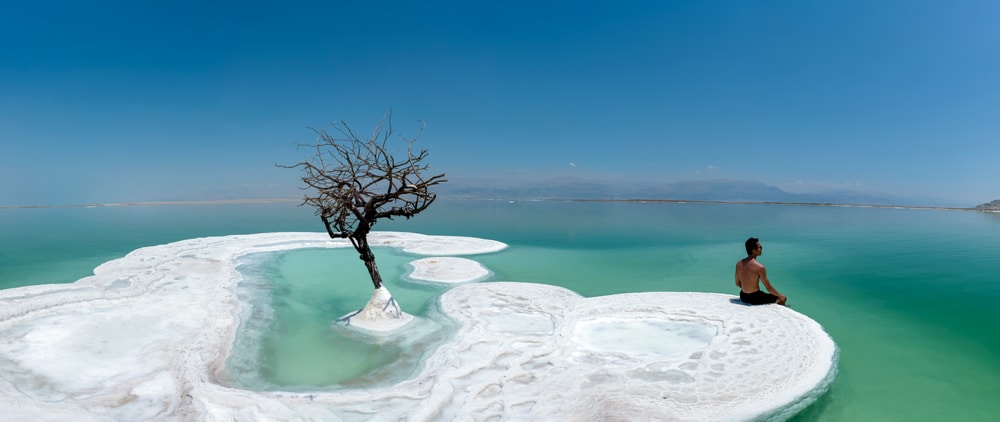 There is only one place that is the lowest in the world and it is located in Israel (Dead sea), as well there is only one city in the world that is holy to three different religions and yes, it is also located in Israel (Jerusalem).  If you're the type of person who loves to experience new things, Israel is the place for you.
What types of vacations can you enjoy in Israel?
Cultural and historical tours: Enjoy guided tours to see the Western Wall, the Church of the Holy Sepulchre, and other landmarks in Jerusalem, as well as the Baha'i Gardens in Haifa, and the ancient city of Masada
Beach vacations: looking for some sun? Enjoy the gorgeous Israeli coastline and take a dip in the sun in Tel Aviv or Eilat.
Outdoor adventures: Go hiking at the most popular destinations for outdoor enthusiasts including the Golan Heights, the Negev Desert, and the Galilee region.
Food and wine tours: There's no bad time to eat food and drink wine! Enjoy tasting local dishes and wines at markets, restaurants, and wineries throughout the country.
With so much to see and do, we believe you just found your next summer vacation destination.